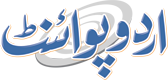 Four More Japanese Caught Over ATM Heist
Mohammad Ali (@ChaudhryMAli88) Published August 03, 2016 | 05:03 PM
TOKYO, (APP - UrduPoint / Pakistan Point News - 3rd Augst,2016) - Japanese police arrested four people Wednesday in connection with a multi-million Dollar bank heist, including a member of a group affiliated with the country's biggest organised crime syndicate. The 1.8 billion Yen ($17.8 million) haul reportedly involved more than 100 people making a series of cash withdrawals from some 1,700 ATMs across Japan using fake credit card data from a South African bank. Investigators had already made at least two arrests after launching a nationwide manhunt in May but are yet to unveil exactly how the crime was organised and carried out.
The latest four are accused of having coordinated to steal a total of 3.8 million yen from ATM machines located at five convenience stores in Ichihara city, east of Tokyo, according to an investigator with Chiba prefectural Police.
The group included Takanari Fukuda, 49, a member of an underworld, or 'yakuza', group affiliated with the Yamaguchi-gumi, Japan's largest organised crime syndicate, the investigator told AFP. The four men carried out the withdrawals from 6:45 am through 7:54 am on May 15, he said. "This is part of the some 1.8 billion yen" that was stolen, said the investigator, who spoke on customary condition of anonymity. But the four are mere rank-and-file members of the coordinated crime, and have not been able to provide significant clues to advance the investigation, he added. The organised heist was allegedly carried out by thieves armed with fake credit card details from South Africa's Standard Bank. Standard Bank acknowledged it was a victim of the crime and put its losses at around $19 million.