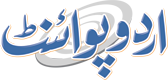 Popular New Zealand Prime Minister John Key Calls It Quits
Sumaira FH Published December 05, 2016 | 11:35 AM
WELLINGTON, Dec 5, (APP - UrduPoint / Pakistan Point News - 05th Dec, 2016 ) - Popular New Zealand Prime Minister John Key announced his shock resignation Monday, saying he was never a career politician and it was the right time to go after eight years in the job.
The former Merrill Lynch Currency trader called it "the hardest decision I've ever made", with no plans on what to do next other than spend more time with his family. "Being leader of both the party and the country has been an incredible experience," he told a regular weekly news conference.
"But despite the amazing career I have had in politics, I have never seen myself as a career politician." Key recently marked his eighth anniversary as prime minister and 10th year as leader of the centre-right National Party, which is set to meet next week to elect his successor.
His deputy Bill English, who led the party to its worst result in the 2002 election, is widely seen as favourite to take over and was endorsed by Key, although he did not immediately confirm he wanted the role.
"Certainly, I wouldn't stand if there wasn't strong caucus support for me standing," he said, adding that since the 2002 flop he had received "a masterclass every day from John Key about how to do politics".
As discussion about Key's decision to walk away swirled around social media, the down-to-earth politician -- once voted the leader most New Zealanders would love to have a beer with -- insisted he was "not the kind of guy that has to hang on to power for power's sake".
Opinion polls had consistently pointed to him becoming the first political leader in New Zealand history to win four consecutive elections when the country votes next year, but he said records were not a consideration.
"If you're staying for the record of the time you're staying for the wrong reason," he said. "It's been an incredible experience and it's been a real privilege and I'm going to die happy -- I hope that's a long time in the future -- but I'm going to feel really proud of what we've done," he said.
- 'Say it ain't so bro' - ========================== Key came into politics relatively late, entering parliament in 2002 and assuming leadership of the National Party four years later. By 2008 he had ended nine years of Labour Party rule, ousting then-prime minister Helen Clark.
He won plaudits for his leadership during a string of crises in his first term, including a devastating earthquake in Christchurch in February 2011 which claimed 185 lives. The 55-year-old also steadied the economy after the global financial crisis without resorting to hard-line spending cuts, instead taking a steady, pragmatic approach that saw the budget return to surplus in the 2015-16 financial year for the first time since 2008.
When he heard the news, Australian Prime Minister Malcolm Turnbull sent him a brief text message: "Say it ain't so bro", telling reporters in Melbourne he considered his close friend "one of the most outstanding national leaders in the world today".
New Zealand opposition Labour Party leader Andrew Little acknowledged Key's popularity but said he understood why he was walking away. "Politics requires much sacrifice. We may all be politicians, but not all our lives are politics," Little tweeted.
Former prime minister Clark, now the head of the UN Development Programme, praised Key for working "tirelessly to promote New Zealand and its interests". Key felt he was "going out on top", and wanted to spend more time with his wife Bronagh and children Stephanie and Max.
"It would be easy to say I have made this decision solely to rediscover the personal and family life I once had, and that is a factor, but it is one among many," he said. "Over the years I have observed many leaders who, in a similar position, fail to take this step.
I can understand why. It is a hard job to leave." The New Zealand Dollar dipped slightly but economists expected it to be a short-term blip as Key's endorsement of English as his replacement meant there would be little change to economic policy.