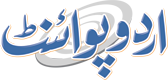 Ramadan 2023 - Worldwide Sehri time and Iftari time, Ramadan 2023 Calendar and Timetable for Muslims
Accurate and current timings of Ramadan 2023 for Muslims all over the world. Choose your country from the list below to get the accurate Ramadan Calendar 2023 and Timetable for your city.
Ramadan 2023 - Sehr o Iftar Times, Sehri time and Iftari time
Traveling to another country in the fasting month of Ramadan and confused about the accurate sehar o iftar timings in any country of the world? You have just clicked the right website! Urdu point now makes it convenient for its "fasting" readers that they can now easily access the correct sehar o iftar timings wherever they go across the globe. Not only Muslim travelers can be befitted with this service, but the information of Sehar o aftar timings during the month of ramzan would be beneficial for all the Muslim residents of foreign countries. Also, Keeping in consideration various different sects within Muslim community, this section of sehri timings and iftari timings would be categorized into the sehar o iftar timings of Fiqa Hanafi (Sunni Muslims) and Fiqa Jafria ( Shia Muslims). So now Muslims belonging to all sects, whether fiqa hanafi or fiqa jafri, can get accurate sehar o iftar timings according to their country. Just select your country and fast accurately in this holy month of Ramadan and Roza.
The Sehri Time and Iftari Time is given below according to the name of the countries, simply select the country to get the Sehr o Iftar timings of the city inside the country name. Our 100% accurate will help you find the exact Ramadan 2023 Timings. Insha Allah. Ramadan Kareem from all of us at UrduPoint Network.