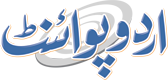 Finance Minister Underscore's Mismanagement Of SoEs
Ijaz Ahmad Published September 28, 2023 | 08:00 PM
Caretaker Minister of Finance, Revenue and Economic Affairs Division, Dr Shamshad Akhtar on Thursday underscored that the mismanagement of the State-owned Enterprises (SoEs) due to status quo cannot be allowed to continue and dividends have to be improved through enhanced efficiency
ISLAMABAD, (UrduPoint/Pakistan Point Mews-Sept 28th, 2023) :Caretaker Minister of Finance, Revenue and Economic Affairs Division, Dr Shamshad Akhtar on Thursday underscored that the mismanagement of the State-owned Enterprises (SoEs) due to status quo cannot be allowed to continue and dividends have to be improved through enhanced efficiency.
The Finance Minister said that the Cabinet Committee on State-owned Enterprises and the Central Monitoring Unit have to play a major role in ensuring the business plans of the SOEs are in line with the sectoral priorities, said a press release issued here.
The meeting of the Cabinet Committee of State-owned Enterprises (CCoSOE) was held at the Finance Division today under the chair esteemed leadership of the Caretaker Minister of Finance, Revenue and Economic Affairs Division, Dr Shamshad Akhtar.
The meeting was attended by the Minister for Privatization Fawad Hassan Fawad, Minister for Communication, Maritime, and Railways, Shahid Ashraf Tarar, Minister for Power and Petroleum, Muhammad Ali, Advisor to the PM on Finance, Dr. Waqar Masood, Deputy Chairman, Planning Commission Jahanzaib Khan, Chairman, Security and Exchange Commission of Pakistan (SECP), Federal Secretaries and other senior officers of the relevant ministries.
The principal agenda of the meeting was to conduct a comprehensive review and finalization of the State-Owned Enterprises Policy 2023, a landmark initiative aimed at reforming and revitalizing Pakistan's state-owned enterprises.
The Cabinet Committee engaged in constructive discussions, reviewing key elements of the policy in light of suggestions from the previous meetings, including governance structures, performance, and accountability mechanisms.
In the meeting, Dr. Shamshad Akhtar stated that the State-Owned Enterprises Policy 2023 represents a critical step towards restructuring and modernizing our state-owned enterprises and economy.
"Our objective is to reduce the size of SOEs in the public sector as well as to make those that remain in the Public Sector to be more competitive, accountable, and responsive to the needs of our citizens. This policy will pave the way for more
efficient utilization of public resources and will enhance the overall economic landscape of Pakistan" she said.
The finance minister underlined that the inconsistencies, contradictions, and ambiguities in the relevant laws and rules have to be corrected to improve corporate governance in the SOEs.
She said that the code of conduct for Boards of Governance in the SoEs has to be formulated and implemented in letter and spirit. The Finance Minister also emphasized the importance of enhanced scrutiny of the "fit and proper criterion" by the regulators.
Minister Shamshad extended appreciation to members of the Committee for their contributions and commitment to the formalization and finalization of this transformative policy initiative. The final draft of the State-Owned
Enterprises Policy 2023 would be presented to the federal cabinet for endorsement.