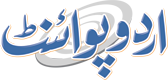 ICCI For Focusing On Development Of Markets
Ijaz Ahmad Published September 25, 2023 | 05:59 PM
Ahsan Zafar Bakhtawari, President, Islamabad Chamber of Commerce and Industry (ICCI) called upon the Capital Development Authority (CDA) to focus on better development of markets so that would facilitate the growth of trade activities
ISLAMABAD, (UrduPoint / Pakistan Point News - 25th Sep, 2023) :Ahsan Zafar Bakhtawari, President, Islamabad Chamber of Commerce and Industry (ICCI) called upon the Capital Development Authority (CDA) to focus on better development of markets so that would facilitate the growth of trade activities.
He was addressing a ceremony organised by ICCI in honor of the newly elected Office Bearers of Traders Welfare Association, G-11 Markaz, Islamabad.
Speaking on the occasion, Ahsan Zafar Bakhtawari, President ICCI said that G-11 Markaz is one of the important commercial centers of the Federal capital.
He said that ICCI is working actively with CDA to develop all markets on modern lines and assured that ICCI would work with CDA to develop G-11 Markaz as a model market.
Naeem Akhtar Awan, President and Farrukh Khan, Secretary General, Traders Welfare Association G-11 Markaz, Islamabad said that due to the inattention of CDA and MCI, their market is deprived of the basic facilities and traders are facing many problems.
They pointed out that G-11 Markaz needs a parking facility, carpeting of roads, repair of footpaths, installation of a filtration plant , and construction of public toilets to facilitate the traders
He urged the CDA to address these issues without further delay.
Khalid Iqbal Malik, Group Leader ICCI said that all markets are playing a key role in generating economic activity and emphasized to develop them on modern lines that would help boost trade activities and strengthen the local economy.
Zafar Bakhtawari, former President ICCI and Secretary General UBG Pakistan said that the Office Bearers of Market Associations are playing an important role in solving the problems of the traders by sacrificing their business and family responsibilities, which is laudable.
He said that Ahsan Bakhtawari is working hard to solve the issues of traders and assured that he would also work for the welfare of the traders of G-11 Markaz.