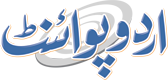 New Bird Flu Outbreak Hits French Foie Gras Exporters
Faizan Hashmi Published December 03, 2016 | 01:10 PM
PARIS, Dec 3, (UrduPoint / Pakistan Point News - 03rd Dec, 2016 ) - A new outbreak of bird flu hit France's foie gras producers on Friday just as a ban on exports outside Europe was about to be lifted in time for the crucial holiday period.
The agriculture ministry said the outbreak of the "highly pathogenic" H5N8 strain of the virus was detected Thursday on a duck farm in the southwestern Tarn region, the heart of the lucrative, though controversial, foie gras industry.
Exports outside the European Union had been suspended after an outbreak a year ago, and producers were waiting for the green light -- which had been set for Saturday -- to resume shipments just in time for the Christmas holidays, when the delicacy is especially popular.
Japan, a top export market for foie gras, banned imports from France last December after the H5N1 strain was detected on 69 farms in southwestern France.