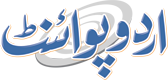 Pakistan's Remittances Can Be Doubled: Irtiza Kazmi
Sumaira FH Published July 28, 2016 | 04:20 PM
ISLAMABAD,(UrduPoint / Pakistan Point News - 28th july,2016) : Global Home Remittance Head of the National Bank of Pakistan Irtiza Kazmi on Thursday said the remittances can be doubled by adopting different strategies, besides elimination of Hundi system. Irtiza Kazmi said there was a huge potential of growth in the inflow of remittances that can be raised from US$20 billion (2015-16) to above US$ 40 billion per annum in the upcoming years.
He stated this while speaking at the 5th Corporate Ambassador Awards ceremony, held the other day in Karachi, said a statement issued by the Bank. In 2015-16, for the first time the remittances have increased to US$ 20 billion, showing US$2 billion growth over US$18 billion remittances received in 2014-15. Kazmi said the National Bank of Pakistan was adopting innovative approach and technology to attract maximum amount of foreign exchange in the shape of remittances.
Irtiza Kazmi said the NBP is the only bank in Pakistan that has its branch network in rural and far-flung areas where other banks don't have their branches and the bank is now endeavoring to take benefit of its strength of network by motivating overseas Pakistanis to send money to Pakistan through the legal channel. Irtiza Kazmi, an experienced and a thoroughly competent and professional banker, had recently been promoted to the position of Head of the Global Home Remittance of the National Bank. After his appointment, the NBP is taking solid measures to enhance inflow of remittances.
The National Bank of Pakistan is among the top-2 banks that have attracted the highest amount of remittances in 2015-16. Pakistani diaspora have remitted around US$ 20 Billion during July 2015-June 2016 back home, he said.
This crucial avenue of foreign exchange generation is now closely trailing foreign exchange proceeds through exports, around US$ 21 Billion during the same period.
However, there is still a huge amount of money being transacted through unorganised and illegal channels (hundi/hawala), he said, adding some estimates suggest this market being at least equal to the formal channel.
He pointed out that lack of awareness and ill-gotten wealth fuel such illegal businesses. He said that remittances can be boosted by creating a technologically advanced and user friendly Eco system which was the need of the hour to increase remittance.
Remitters, he said were usually enticed by the convenience and better rates offered by Hundi/Hawala operators; Most of the time such remitters are totally unaware of the negative effects of such operations; Illegal money exchange through international jurisdictions fund illegal activities globally.
This fact, he said needed to be disseminated forcefully and openly to the ignorant Remitters. Although the average size of remittance in Pakistan is on the lower side, owing mainly to the bulk being sent back home by blue collared workers having modest salaries, Pakistan is still the 8th largest country in the world in terms of home remittances volume. To enable a sustainable growth in home remittance, optimization of technology platform backed by awareness creation is the key. The Government, through the apex regulator, SBP, has taken various positive measures including PRI (Pakistan Remittance Initiative) to promote home remittance through legal means.
However, there is still much more that needs to be done. Promoting home remittance through legal channels is a collective responsibility of both the Government as well as the masses. Pakistan's influential and robust media can play a critical role in highlighting the ills of illegal remittance channels and promoting the benefits of the formal / legal channels, he added.