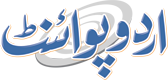 13th Convocation Of Quaid-e-Awam University Of Engineering And Technology (QUEST Held
Muhammad Irfan Published February 25, 2023 | 08:37 PM
The 13th Convocation of Quaid-e-Awam University of Engineering and Technology (QUEST) was held on Saturday. Pro Vice-Chancellor and Provincial Minister of works and services Syed Zia Abbas Shah Rizvi was the chief guest on the occasion
NAWABSHAH, (UrduPoint / Pakistan Point News - 25th Feb, 2023 ) :The 13th Convocation of Quaid-e-Awam University of Engineering and Technology (QUEST) was held on Saturday. Pro Vice-Chancellor and Provincial Minister of works and services Syed Zia Abbas Shah Rizvi was the chief guest on the occasion.
Addressing the convocation and later talking to the media, Pro Vice Chancellor said that the enthusiasm of degree achieving male and female students of the University was expressing how much they were confident about their future. The minister said that the future of Pakistan was linked with the engineering sector and the target of goals of development could certainly be achieved with the education of engineering. He said that male and female students were the future of our nation and expressed the hope that they would play their full-fledged role in the development of the country.
The minister congratulated the student on getting PhD, Master's and Bachelor's degrees from the University. He said that the Sindh Government was adopting all possible measures for the promotion of education as no development was possible without education.
On questions from the media, the minister said that the economic situation of the country was bad and that could be improved with collective efforts. He said that Imran Khan and PTI were not on one stand and they were now backing out from resignations and filling the jail campaign.
Addressing the convocation, Vice Chancellor QUEST Prof Dr Saleem Raza Samo said that the University's main campus and its Larkana campus were providing education in 16 departments including Engineering, Science, Computer Technology and other disciplines.
While awarding degrees to students, the Vice Chancellor congratulated the students and their parents with hopes that these youths would serve the country and nation with the same spirit in future and would play their role for the prosperity of nation and country.
On the occasion Pro Vice Chancellor and Provincial Minister Syed Abbas Shah Rizvi and Vice Chancellor Prof Dr Saleem Raza Samo awarded degrees to 170 students of F-Batch of 2018 out of which 2 PhD, 1 Master in Engineering and 167 Bachelor's degrees. They also awarded gold medals to nine students, 24 silver medals to students of different departments besides 65 merit certificates.
On this occasion, Vice Chancellor Prof Dr Saleem Raza Samo presented a shield to the chief guest. Minister Syed Zia Abbas Rizvi, MPA Ali Hassan Zardari and MPA Ghulam Qadir Chandio. Others who attended the convocation include Vice Chancellor Veterinary University Dr Muhammad Farooq Hassan, Vice Chancellor Peoples Medical University for Women Prof Dr Gulshan Ali Memon, VC Benazir Bhutto University Prof Dr Amanat Ali Jalbani, Additional Commissioner SBA Fayyaz Hussain Rahujo, Information Officer Sher Muhammad Jamali, former and present professors of QUEST, political and social figures, girls and boys students and their parents attended the event in large number.