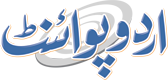 Building Control Authority To Be Set Up In Islamabad: NA Told
Muhammad Rameez Published August 17, 2016 | 06:15 PM
ISLAMABAD, (UrduPoint / Pakistan Point News - 17th August, 2016) : State Minister for Capital Administration and Development Division, Dr Tariq Fazal Chaudhary on Wednesday informed the National Assembly that Building Control Authority was being set up in the Capital to eliminate violation of relevant by-laws. Responding to various supplementary questions during Question Hour, he said the local residents in Zone IV did not vacate land despite taking payments from Capital Development Authority (CDA). He said some outsiders also encroached land in various areas of the Capital.
The encroachments were rightly growing, with the passage of time whether these were movable or immovable encroachments, he said. However, he said no structure of buildings or plaza has so far been illegally constructed on government's land. The minister said the government has already taken serious actions against the responsible and mega inquiry was underway at the level of FIA regarding kachi abadies. Actions on day to day basis were being taken against illegal constructions in all parts of the city, he added. Dr Fazal said now encroachment department has been transferred to Islamabad Metropolitan Corporation. To a question, the minister said no teacher has been absorbed by the Federal Directorate of education, Islamabad since January 1, 2015.
Deputationist working under wedlock policy were considered for absorption as per Prime Minister approval and Civil Servants (Appointment,Promotion and Transfer) Rules 1973, he added. Regarding shortage of teachers in schools, he said earlier there were ban on recruitment.
However, the Prime Minister has given approval to fill the vacant posts. The minister said advertisement for recruitment of teachers would be published in the national dailies soon. Science teachers were also being recruited to overcome shortage, he added. To a supplementary question, the minister said private schools and colleges were not allowed to enhance fees last years on the directives of PM.
To another supplementary question, the minister said that liver transplant centre was again being activated in PIMS on the directives of Prime Minister. He said concerned doctors were being engaged on market rate.
He said state-of-the-art cardiac department was fully functioning in PIMS. To a question, Dr Tariq said two parking plaza were being constructed in Jinnah Supper Market. One plaza has already been completed and soon would be inaugurated. The plaza owners were asked to allocate at least two ground floors for car parking, he said.