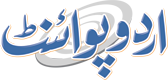 Pakistan Evolves Comprehensive Strategy To Address Climate
Change Issues: Zahid Hamid
Fahad Shabbir (@FahadShabbir) Published August 10, 2016 | 04:27 PM
ISLAMABAD, (UrduPoint / Pakistan Point News - 10th Augst,2016) : Minister for Climate Change Zahid Hamid Wednesday said Pakistan had evolved a comprehensive strategy to address Climate Change issues. "Pakistan has developed a comprehensive strategy to address Climate Change which identifies policy approaches and implementation pathways for both adaptation and mitigation," he said during a meeting with country director of World Bank in Pakistan Patchamuthu Illangovan. Mr.
Patchamuthu said, "South Asia's geo-climatic location is between the Himalayas and Indian Ocean-Bay of Bengal and the Arabian Sea, thus it is vulnerable to climate related disasters caused by Multiple hazards from glacier melting to sea level rise." He also discussed and suggested to increase regional cooperation through SAARC platform in upcoming summit in Pakistan. Zahid Hamid said the government was fully aware of the situation and has taken various steps to cope with the situation.
He said Climate Change Authority and Climate Change Act had been established, while expert study group was working to formulate Development of National Climate Change Policy to ensure Pakistan towards climate resilient development. The minister said Global Change impact Study Center had been establishment for conducting climate change related research.
National Disaster Management Authority (NDMA) had been established at the Federal, provincial and district levels to deal with spectrum of Disaster Management Activities, he said. "We are following through the SAARC platform Thimphu Statement on Regional Cooperation to combat climate change and Dhaka Declaration on Climate Change." said the minister.