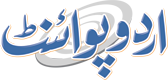 Police Confiscates Oil Tanker
Fakhir Rizvi Published August 06, 2016 | 08:53 PM
JAND, (UrduPoint / Pakistan Point News - 6th August, 2016) : The police with timely cooperation of local people on Saturday have confiscated an oil tanker near Rangli. The oil tanker was brought by a group intending to load crude oil approximately 18,000 liters stored inside a house.
As per the reliable sources, oil tankers which transport crude oil from Kohat to Rawalpindi, decant crude oil from the tankers , store it in a house and later take it away by loading it in privately arranged oil tankers to sell it in the open market.
As per details, this all is going on since long. This crude oil is decanted from the oil tankers companies and when sufficient quantity is stored , then is shifted to open market.
This time a resident of Rangli (who is retired from Pak Army) informed the local police and higher authorities about the occurrence.
The police have confiscated the oil tanker and deputed armed guards in the house where reportedly the crude oil is stored. Police after completing the formalities will enter the house where the crude oil has been illegally stored. When contacted Muharar Akhtar of Jand police station about the details of the occurrence while confirming the incident he told , he is unaware about the details of the incident.