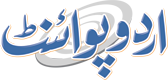 Preparations Afoot In AJK To Celebrate Independence Day Of Pakistan
Sumaira FH Published August 09, 2016 | 06:49 PM
MIRPUR (AJK) , (UrduPoint / Pakistan Point news - 9th August, 2016): Like rest of the country, brisk preparations are afoot to celebrate the 69th Independence Day of Pakistan across Azad Jammu & Kashmir on August 14 with traditional zeal and fervor. All the major and small cities and towns across AJK are being decorated with the national flags of Pakistan and Azad Jammu & Kashmir to mark August 14. The national flag of Pakistan are being hoisted on all private and public buildings by now.
A great enthusiasm is being witnessed among the people including children found hectically busy in purchasing the national flags of Pakistan from the bazaars for hoisting atop their houses and vehicles on the national day. The day will dawn with special prayers in the mosques all over AJK for the stability, prosperity, security and speedy progress of Pakistan and for the early success of the Kashmiris indigenous struggle for the achievement of their legitimate right to self determination.
The National flag hoisting ceremonies, rallies, processions and the colorful functions under the aegis of various public and private sector, social and political organizations in all small and major towns and cities of Azad Jammu & Kashmir will be the hall mark of this national day.
It will be a gazetted holiday across AJK on this occasion. Major National flag hoisting ceremony in AJK will be held in the capital city of Muzafferabad. Similar flag hoisting ceremonies will be held in all other nine district headquarters of AJK including Mirpur, Kotli, Bagh, Sudhanoti, Bhimbher, Rawalakot, Havaili, Hattiyan and Neelum valley. The national flag hoisting ceremonies will also be held at all tehsil headquarters as well as subordinate towns and villages.