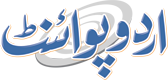 Rejection Of 5 Lakhs Unverified Arms Licences Big Achievement: Chandio
Fahad Shabbir (@FahadShabbir) Published August 15, 2016 | 09:14 PM
KARACHI, (UrduPoint / Pakistan Point News - 15th August, 2016) : Advisor to Chief Minister Sindh on Information and Archives Moula Bux Chandio has said that 500,000 arms license which are not fulfilling the codal formalities have been cancelled which is the best example of good governance in the province of Sindh. He said that law and order situation in Karachi is improving significantly soon after the new Chief Minister took over the charge of his office.
He said in a statement on Monday that Pakistan People's Party believes in peace and stability of the province and that is why it was resolving the problems of masses.
He further said that on Independence Day the people of Karachi spent Rs 10 billion for decoration of their houses as well as purchasing different items.
He said that due to the law and order best situation traders/ businessmen showed confidence in Sindh Government. He further said that people were doing their business and social life in a peaceful envrionment.