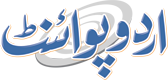 Speakers Demand Inclusion Of Transgender In Census 2016
Sumaira FH Published August 09, 2016 | 11:26 PM
ISLAMABAD, (UrduPoint / Pakistan Point News - 9th August, 2016) : Speakers at a discussion programme "Citizenship Rights of Transgender" demanded of the government to include transgender in the Census 2016 to make them part of the development agenda of the government. Addressing at the seminar arranged by Blue Veins Transgender Society and TransAction Alliance, Khyber Pakhtunkhwa, the speakers urged the Bureau of Statistics to include a separate column for transgender along with the columns of `male' and `female' in `Gender' portion of the Census Form.
The speakers said it is an important development that the country is going to have census after 17 years of delay which is crucial for socio- economic development of the country. According to the constitution of Pakistan there should be census in Pakistan after 10 years which would allow government, businesses, and others to take stock of the socio-economic health of the nation.
Qamar Naseem, Coordinator of Blue Veins an NGO working to streamline the issues of Trans Population said, "You don't have to be a transgender to be a supporter; you just have to be human." He said that the census without documenting the trans population will wipe out the transgender from the development agenda of Pakistan and will make the efforts to bring up transgender as equal and useful citizen of Pakistan The panelists who participated in the discussion included Barrister Hashim Raza, Advocate Gul Rehman and officials of NGOs.