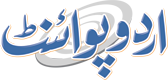 Students Of Different Educational Institutes Visit Hyderabad Garrison
Umer Jamshaid Published November 16, 2016 | 05:15 PM
HYDERABAD, (UrduPoint / Pakistan Point News - 16th Nov, 2016 ) : The Hyderabad Garrison has arranged visit of around two hundred male and female students of different schools, colleges and universities of Hyderabad on Wednesday.
The objective of the visit of the students at the garrison was to create awareness among them about continuing efforts with professional capability, activities and services of Pakistan Army for defence, peace, stability and integrity of the country, informed ISPR release.
The students visited "Yaadgar-e-Shuhda" where they laid floral wreaths and offered fateha.
They also visited Garrison sports Stadium where they visited the stalls. They took keen interest in Army weapons and equipment displayed there.
Besides, the students also practically participated in APC Ride and short range firing. The students highly appreciated the initiative of the Pakistan Army for arranging visit of garrison for them and pledged to stand shoulder to shoulder with Pakistan Army for the defence, integrity and solidarity of the country. On the occasion, souvenirs were also distributed among the students.