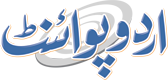 ICC U19 Men's CWC 2024 Schedule Announced
Ijaz Ahmad Published September 22, 2023 | 07:24 PM
The match schedule for the ICC U19 Men's Cricket World Cup 2024 has been revealed as hosts Sri Lanka prepare to welcome the future stars of world cricket to the island nation for the first time since 2006
ISLAMABAD, (UrduPoint / APP - UrduPoint / Pakistan Point News - 22th Sep, 2023 ) :The match schedule for the ICC U19 Men's Cricket World Cup 2024 has been revealed as hosts Sri Lanka prepare to welcome the future stars of world cricket to the island nation for the first time since 2006.
A total of 16 teams were set to compete for the silverware across 41 matches from January 13 to February 4, comprising 11 best-placed Full Member teams at the last edition and five teams who earned their World Cup spot through regional qualification pathways - Namibia, Nepal, New Zealand, Scotland and the USA, said a press release.
Five historic venues located in Colombo would stage the 15th edition of the celebrated event; the P. Sara Oval, Colombo Cricket Club, Nondescripts Cricket Club, Singhalese sports Club and the R Premadasa International Cricket Stadium, the arena chosen to host both semifinals on January 30 and February 1, and the Final on February 4.
The action starts on January 13 with three fixtures taking place on opening day. Hosts Sri Lanka takes on Zimbabwe at the R Premadasa International Cricket Stadium, while 2022 finalists England play Scotland at Colombo Cricket Club and New Zealand faces off against Nepal at the P. Sara Oval.
India, who triumphed in the 2022 edition in the West Indies, commence the defence of their crown against 2020 winners Bangladesh a day later on January 14 at the R Premadasa International Cricket Stadium.
In a revised format that has been introduced for the upcoming edition, teams progressing from the group stages would enter a new Super Six stage, starting January 24, where two groups of six teams will clash to determine the semifinalists and the subsequent finalists.
In the group listings, holders India are joined by Bangladesh, Ireland and USA in Group A. Group B consists of England, South Africa, West Indies and Scotland. Group C features Australia, Sri Lanka, Zimbabwe and Namibia while Group D is made up of Afghanistan, Pakistan, New Zealand and Nepal.
Ahead of the event, each competing team will play two warm-up matches between January 7 and 11. These would take place across four of the five tournament venues.
The hosts would be hoping to go one better than their previous best finish, when they were runners-up to India at the Final of the competition back in 2000.
Through the history of the event, India are the most decorated with five U19 Men's Cricket World Cup titles, Australia have won the event three times, Pakistan twice, while England, Bangladesh, South Africa and West Indies have each been crowned once.