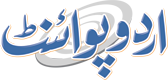 Hong Kong Prayer Timings
Hong Kong Prayer Timings - Get Today Accurate Prayer Timings of Hong Kong, detail Salah schedule & timetable. Find All cities Fajr time in Hong Kong, Dhuhur, Asr time in Hong Kong today, Maghrib time & Isha timing in Hong Kong with different option of prayer times calculation & juristic methods. Hong Kong cities Prayer Times with Qibla direction and complete guidance for your Namaz.

Hong Kong Prayer Timings (Top Cities)
City
Fajar
Dhuhur
Asr
Maghrib
Isha
Hong Kong
05:31

am

12:15

pm

03:19

pm

05:42

pm

06:54

pm
Records 1 To 36
(Total 251 Records)
Today Hong Kong Prayer Timings Thursday 07th December 2023, Living in Hong Kong and not sure about the right prayer timings? With UrduPoint Hong Kong prayer timing, there is nothing to worry about as this section provides the users with the most accurate namaz timings in Hong Kong. Weather its Fajar (Fajr) time in Hong Kong, Zuhr (Dhuhr) time in Hong Kong, Asr prayer time in Hong Kong, Maghrib namaz timing in Hong Kong or Isha timing in Hong Kong, you can always have an easy access to the correct salah timings according to your own location within Hong Kong, just with the Hong Kong prayer timings section of Urdu point.Moreover, You can also get the prayer timings within any city of Hong Kong, calculated according to different prayer calculation methods which includes
University of Islamic Sciences, Karachi
Islamic Society of North America (ISNA),
Umm al-Qura, Makkah
Muslim World League (MWL)
Egyptian General Authority of Survey
Shia Ithna-Ashari
Institute of Geophysics
University of Tehran.