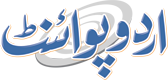 Shab e Barat in Andorra
Shab e Barat Date in Andorra. This Holy Night شب برات Is night of forgiveness for Muslims, and is observed every year. Find the accurate Hijri date & Gregorian date of Shab e Barat in Andorra.
Shab e Barat 2023

Wednesday, 15 Shaban 1444h
More Islamic Events in Andorra
Shab e Miraj in Andorra
Shab e Barat in Andorra
Ramadan in Andorra
Eid ul Fitr in Andorra
Hajj 2023
Eid ul Adha in Andorra
Eid Milad Un Nabi in Andorra

Namaz Timings in Andorra
Quran Online
Shab-e-Barat, also known as night of forgiveness is observed every year on the night between the 14 and 15 of Shaban, it is the night when Allah Subhanahu wa ta'ala forgives the sins of everyone, and decides destinies for the coming years. This night is also called Bara'a Night, Mid-Sha'ban and Laylat al-Bara'at. Muslims also pray for their deceased parents and relatives on this night, and light candles on their graves. You can find the accurate date of Shab e Barat in Andorra on this page.
Shab E Barat 2023 Worldwide:
Pakistan
,
India
,
Paraguay
,
Costa Rica
,
Oman
,
Iran
,
Bahamas
,
Seychelles
,
Liberia
,
Monaco
,
Hong Kong
,
Namibia
,
North Korea
,
Guatemala
,
Nigeria
,
Mauritania
,
Uganda
.