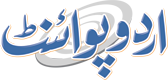 Eid ul Fitr in Cape Verde
Eid ul Fitr Date in Cape Verde. Celebrate Eid al-Fitr 2023 in Cape Verde by knowing the exact dates according to the moon. Find Gregorian dates of عید الفطر in Cape Verde online.
Eid ul Fitr 2023

Saturday, 1 Shawwal 1444h
More Islamic Events in Cape Verde
Shab e Miraj in Cape Verde
Shab e Barat in Cape Verde
Ramadan in Cape Verde
Eid ul Fitr in Cape Verde
Hajj 2023
Eid ul Adha in Cape Verde
Eid Milad Un Nabi in Cape Verde

Namaz Timings in Cape Verde
Quran Online
Eid ul Fitar is very important event for Muslims, at the end of holy month of Ramadan it is celebrated worldwide. The first day of Islamic month of Shawwal is the Eid day for Muslims. The dates of Eid al Fitr are dependent on the the new moon is sighted by local religious authorities in every country. On Eid day, muslims offer Namaz e Eid in the morning, after that they celebrate this day with their family and friends. Special sweets and food is prepared on this day. Muslims also wear new clothes on the Eid day. Girls celebrate it by putting Hena on their hands. Gifts are distributed among the family members and poors. Also people remember their deceased relatives and friends on this day by visiting their graves.
Find the accurate date of Eid ul Fitar in Cape Verde on this date, as we update the dates according to the moon sight in Cape Verde.