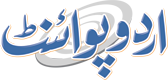 Eid Milad un Nabi in Qatar
Eid Milad un Nabi Date in Qatar. Celebrate Mawlid al-Nabi 2023 in Qatar by knowing the exact dates according to Gregorian dates of عید میلاد النبی & Hijri dates in Qatar online.
Eid Milad un Nabi or Mawlid al-Nabi al-Sharif is the birthday of our Holy Prophet (PBUH). Muslims all over the world celebrate the day of arrival of Prophet Muhammad (PBUH). It is celebrated in the third Islamic month Rabi' al-awwal. In most of Muslim countries this day is celebrated heavily, and public holiday is announced for everyone. Electric lights are twinkled across the cities, special arrangements are done in the mosques, and people distribute sweets and gifts among their family and friends. Find the exact dates of Eid Milad un Nabi in Qatar on this page, so you can prepare yourself to celebrate it with every one.
Eid Milad Un Nabi 2023 Worldwide:
Pakistan
,
India
,
El Salvador
,
Nauru
,
Togo
,
Thailand
,
Liberia
,
Greece
,
Slovakia
,
Tuvalu
,
Marshall Islands
,
Solomon Islands
,
East Timor
,
Papua New Guinea
,
Dominica
,
Montenegro
,
Tanzania
.