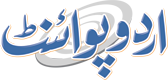 Eid ul Adha in Vanuatu
Eid ul Adha Date in Vanuatu. Celebrate Eid al-Adha 2023 in Vanuatu by knowing the exact dates according to the moon. Find Gregorian dates of عید الاضحی in Vanuatu online.
Eid ul Adha 2023

Thursday, 10 Dhul Hijjah 1444h
More Islamic Events in Vanuatu
Shab e Miraj in Vanuatu
Shab e Barat in Vanuatu
Ramadan in Vanuatu
Eid ul Fitr in Vanuatu
Hajj 2023
Eid ul Adha in Vanuatu
Eid Milad Un Nabi in Vanuatu

Namaz Timings in Vanuatu
Quran Online
Eid ul Adha is the second Eid of every Islamic year, it is also called Festival of Sacrifice. On this day Muslims sacrifice (qurban) an animal, and divide into three parts, one part is distributed among the poors, second part is given to the relatives and third part is kept at home for own use. The Eid is celebrated at the end of Hajj, on the 10th day of Dhu al-Hijjah. On this day, every muslim offers Namaz e Eid in the mosque, or at designated special places, the Eid prayer is offered early morning, after that the process of Qurbani starts, and the meat is distributed among the poor and family members. Special meat dishes are prepared on this day at every house, and the meat of sacrificed animal is cooked. You can find the exact date of Eid al Adha in Vanuatu on this page according to the Islamic month and calendar.
Eid Ul Adha 2023 Worldwide:
Pakistan
,
India
,
Tajikistan
,
Taiwan
,
Kyrgyzstan
,
San Marino
,
Liberia
,
Algeria
,
North Korea
,
Sudan
,
Ecuador
,
Colombia
,
Lesotho
,
United Arab Emirates
,
Serbia
,
Myanmar
,
El Salvador
.