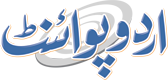 Prize Bond Rs. 1500 - Results and, Draw Results, Schedule Dates and News
Rs. 1500 Prize Bond Draw and Rs. 1500 Prize Bond Results. Check the Schedule of Rs. 1500 Prize bond also read latest updates and news about National Savings Rs. 1500 Prize Bond. You can search winning numbers below, or click on the Rs. 1500 Draw result by date below. The schedule of coming draws is given on this page.
Latest Comments
Muje 1500 wala bond chai ay kisi k pass hai tu cntct me 03004792991
By: Rizwan on 17-09-2023
Mare pas 100 rupe wale bond ki series ha jisko chahiye ho btade Karachi
By: Ahsan on 15-09-2023
In what time period, price can be claimed ?
By: Sabir on 21-08-2023
100 bond ki zrrot hai
By: Muhammad Ijaz on 19-08-2023
Ek 1500 Waly bond hai meray pas 8 year sy inaam hi nae lagta kindly koi solution please contact me at 03335590800
By: Raheel on 19-08-2023
Any one want 1500 bonds
By: Yawar on 15-08-2023
Show me 1500 prize bond
By: Vickram on 15-08-2023
1500 Wale Bond Chahiye mujhy koi dena chata hon contact kare only for karachi 03456180196
By: Muhammad on 17-04-2023
Online
By: Arslan on 31-03-2023
Confirm Profit invest 1 Lac on your name . When ever sale . Lac plus profit. 03005026337 Rawalpindi isl only.
By: Raja Awais on 23-02-2023
mujy 750 wali eik copy 100 wali chahey
By: Akhtar on 21-02-2023
1500 walay price bond ki 2 copes chahiye jisko rabta kry 1 bond nikla howa hy cash nahi krwaya abhi contect mee 03234258100 saleem bashir
By: SALEEM BASHIR on 17-02-2023
AB695060 P078051 AB520702 K695433 L724546 E071802
By: Junaid on 17-02-2023
Peshawar Mai aghr kisi k pass 1500 bond ki serior hai toh plz contact me 03120960456
By: Kamran on 05-01-2023
AslamuAlaikum bond information of 15oo
By: M,Nadeem Amin on 18-10-2022
I have 1500 prize bond in series of 10 packet amount 15,00,000/- any one interested ?
By: Aqeel on 31-05-2022
My first bonus 40000 lagay
By: Altaf Ahmad on 18-03-2022
مجھے 1500 پرائز بانڈ 2021 سے 2022 تک کی رزلٹ چاہیے اگر کسی کے پاس ہے تا بھیج ڈے
By: بابر on 16-02-2022
1500 serial copy for sale 03218486739
By: Naveed on 15-02-2022
1500 copy full serial for sale 03218486739
By: Naveed on 15-02-2022
mery pass 200 wala bond hy mix copy hy 200 bond hy mujhy 750 wala bond copy chaye axchange bhi ho sakta hy onley lahor 03414979080 inam
By: Inam on 14-02-2022
مجھے 750 سو روپے والے بانڈ کی پوری سیریز چاہیے اگر کسی بھائی کے پاس ہے تو رابطہ کریں 03169850233
By: Zabihullah Shafi on 01-02-2022
Meray pass 1500 prize bond ki aik copy hy. Un ma sa aik nikla tha wo kam hy baki 99 ma nay sale karnay hain. Gujrat ma hy koi tu rabta kar lay .03157775652
By: Ashrafmirza on 17-01-2022
Hyderabad se koi hai list kb ki h
By: Maryam on 16-12-2021
Mein 1500 ki copy serial vise sale krna chata district
By: Ali Hussain on 15-11-2021
Kisi ko khula hoa prize bond Dena ho to rabta kre ,karachi me 03343705690
By: Majid on 02-11-2021
suhedul dekh lijiye
By: Umair Khan on 21-09-2021
Nothing
By: Anas Javaid on 20-09-2021
Bhai ksi ko prize bond sale krny hon koi b hon to rabta kren only Lahore 03006061902 M Kamran whatsap ya msg jo mrzi kren
By: M Kamran on 08-09-2021
Lucky bond
By: My Bond on 24-08-2021
Peshawar k 1500 Waly kB tak Draw ho jaingy plz inform me every one plz Kia kisy k Pas information ho
By: Rizwan Ullah on 23-08-2021
Mera 3rd prize laga 2nd martba 1500 wala
By: Zubair Ali on 18-08-2021
I have 1500 denomination prize bonds anyone want you can buy with me. 03212043492
By: Habib Usmani on 17-08-2021
Mary pas bht purana 1500 wala price bond hai mjhy nhi pta k us ka prize kaisy chk kry gay 18 ya 20 sal purana
By: Mrs Kashif on 13-08-2021
مجھے 750 سو روپے والے بانڈ کی پوری سیریز چاہیے اگر کسی بھائی کے پاس ہے تو رابطہ کریں 03214638661
By: Yousaf Khan on 11-08-2021
Prize bond kaisy lety ha
By: M Asghar on 06-08-2021
1500 wala bond ka draw kab he
By: Khan on 28-07-2021
Other
By: Shoaib on 18-07-2021
Mujy tu sab bkwas lgraha hy
By: Gohar on 08-07-2021
mere 1500 wale 100 bonds hin likin 1 year se nahin nikla aik bhi bond
By: Zakirali on 16-06-2021
14 copy serial chay 750 walls examlple 145601 pher 145701 tarteeb ka sath minim 8 ya 9 tarteeb ka sath ho 03217795839 what's app
By: Ali on 20-05-2021
I have 1500 RS bonds, want to sell, total value is 10 lakh, If someone interested to buy then call me
By: Imran Khadim on 18-05-2021
mujhe 1500 or 750 wale bond sale karne hain 03009208773
By: Khurram on 17-05-2021
agr kisi ko 15000 wala bond chahye to rabta karin 03354612800
By: Mubashir on 17-05-2021
200 waly 250 750 waly 50 1500 waly 150 in sirese 03125299190 only karachi Sale krny hen
By: Salman on 16-05-2021
Can someone guide me from where I can get prize bond for 7500 plz
By: Muhammad on 12-05-2021
Mujha 1500 ya 750 bond chyia jas ka pass ha rabta kra 03055787591
By: Saleem Khan on 28-04-2021
Assalam walekum bhai aur bahanon mujhe1500 or 750 bond chahie kise ka Pass ha Cal me 03000121363
By: Saleem Khan on 30-03-2021
Kisi bhai ky pass 1500,ya 750 waly bond hen rabta key .karachi 03125299190
By: Salman on 26-03-2021
Agar koi 1500 waly bond bechna chahta hn or rabta key 03125299190 karachi
By: Salman on 23-03-2021
Prize Bonds Full Denomination List
Prize Bond of Rs. 1500
Prize bond is becoming one of the popular demands in the Pakistani community. It is a unique medium to invest money. Prize bond provides a medium to the lower-level income persons to earn a handsome amount.
The government of Pakistan issued the first prize bond of Rs. 10 in October 1960. It was supervised by the Central Directorate of National Savings (CDNS). Later on, the bond was launched by minister K. M. Sheikh, and he also purchased the first bond. The 1st prize bond was drawn in January 1961. Later on, prize bonds of 11, 50, 100, 200, 500, 1000, 15,000, and 25,000 were introduced.
The prize bond can be easily purchased from any National Saving Centre or the State Bank of Pakistan. Prize bonds can not be purchased online. Here, in this article, we will discuss in detail about the prize bond of Rs. 1500.
Advantages of Prize Bond:
Although prize bonds have many advantages, here we will discuss only a few of them.
The prize bonds are easily approachable. Anybody can apply for the prize bond.
Prize Bonds do not have any special requirements. The process of applying for the prize bond is simple and is easily understood by the common man.
Prize bonds have a wide range. They are not expensive. The cheapest prize bond starts at Rs 100. According to capacity, a person can purchase the prize bond. Low price is one of the reasons for the popularity of prize bonds.
The amount of the prize bond is secure. If a person does not win, he can get back the money without any loss.
Prize bonds are more reliable than any other investment medium. Whenever a person needs to withdraw the amount, he can withdraw it easily. There is not a lengthy process for money withdrawal.
Prize bonds' results depend on the luck of a person. If a person wins, he gets much more money than the investment. The prize bond winning chance depends on the level of investment.
There is an opportunity to sell the bond. For some reason, if a person needs to sell a bond, he can sell that easily. A bond can be sold to an organization, a person, or a bank.
Above are the factors which make the prize bond the best medium for the investment.
Printing of Prize Bond:
Pakistan Security Printing Corporation prints the bonds after the approval of the Government of Pakistan. The printing is done in a secure way to avoid fraud.
Regulation of Prize Bonds:
The National Saving Centre regulates the prize bond scheme with the collaboration of the State Bank of Pakistan. They regulate the prize bond scheme under the Ministry of Finance and Government of Pakistan.
Prize Bond Lucky Draw:
The lucky draw for the prize bond of Rs. 1500 is drawn four times in a year. It is drawn at the start or middle of the month. The Lucky draw ceremony is carried on in the major cities of Pakistan. Months for the Lucky draw of the prize bond Rs.1500 are as follows:
February
May
August
November
Mostly the lucky draw is carried out on the 15 of the above months.
Prize Bond Checking Process:
A person can check the prize bond through the web or the Android application. For the web, checking takes the following steps.
Open the website of the National Saving Centre. Write the amount of the prize bond, add the prize bond range. After the bond range, enter the prize bond withdrawal number and search. The results for your required prize bond will be delivered on the screen if you have won it or not.
Prizes for the Prize Bond of Rs. 1500
Prizes for the prize bond of Rs. 1500 are as follows:
1st prize with one winner has the amount of Rs. 3,000,000.
2nd prize with the three winners has the amount of Rs. 1,000,000.
3rd prize with the 1696 winners has the amount of Rs. 18,500.
Prize Bond Money Claiming:
The prize bond money of Rupees more than 1250 can be claimed from the National Saving Centre. The amount up to 1250 only can be claimed from the State Bank of Pakistan. To claim the prize bond following are the requirements:
Original CNIC card of the applicant.
Prize bond original.
Photocopy of the prize bond with the applicant's signature on the backside.
Prize bonds are safe. They are the best medium for investment because they give six years for claiming the amount. Due to a large number of advantages, people invest in them. There are huge chances of winning the prize bond. The main advantage of bonds is that it pays fixed amounts. Also, it has a money-back guarantee.

PSX
Prize Bond
Currency Rates
Currency Converter
Cryptocurrency List
Cryptocurrency Converter
Business Directory
Add Your Business
Gold Rates
Silver Rates
Banks in Pakistan
Petrol Prices
CNG Prices
Business News
News Agencies
Business Articles
PSX Live Index
Updated: 04:29:02pm | 29-11-2023
| Status: Closed | Volume: 692,220,122 |
| --- | --- |
KSE100 Index
Current
High
Low
Change
* LDCP represents Last Day Close Price
View Full Summary
Currency Converter
Prizd Bond List
Prize Bond RS. 100/-
Prize Bond RS. 200/-
Prize Bond RS. 750/-
Prize Bond RS. 1500/-
Prize Bond RS. 7500/-
Prize Bond RS. 15000/-
Prize Bond RS. 25000/-
Prize Bond RS. 40000/-