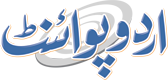 Prize Bond Rs. 200 - Results and, Draw Results, Schedule Dates and News
Rs. 200 Prize Bond Draw and Rs. 200 Prize Bond Results. Check the Schedule of Rs. 200 Prize bond also read latest updates and news about National Savings Rs. 200 Prize Bond. You can search winning numbers below, or click on the Rs. 200 Draw result by date below. The schedule of coming draws is given on this page.
200 Prize Bond Draw Schedule 2023 of 200 Rupee Bonds
Latest Comments
i want money please
By: Robina Gulzar on 28-09-2023
200 wala bond
By: Israr on 05-05-2023
200 Waly bond urgent 4
By: Salman on 18-02-2023
200 Waly bond kisi ko chaiye to rabta kry 44 bond han series wise hain no extra
By: Salman on 18-02-2023
Mery pass bonds mojoud hain jes ko chahiye contact
By: Zain on 11-02-2023
How to check my two hundred rupees price Bond
By: Chaudhary Faizan Nasir on 30-09-2022
Next time insha'Allah
By: Farman Khan on 15-09-2022
15-02-2022
By: Abdul Hanan Sami Ullah on 22-08-2022
Mery pass 2015 k pary hn khbi aik b ni laga
By: Tayyab Malik on 21-08-2022
Mujhy 750 Waly bond ka fresh new packet chahiye serial me agr Hyderabad me kisi k pas hoto WhatsApp
By: Adnan Naghar on 11-08-2022
200 boond ke pakistani price kitni ha
By: Muhammad Waqas on 06-07-2022
میرے پاس 200 روپے والے پرائز بونڈ موجود ہیں ان کو چیک کرنا کا کیا طریقہ کار ہے
By: Shakeel Ahmed on 14-05-2022
Ok
By: Rehan Awan on 11-04-2022
Karachi k 200 wale prize bond ka result kb ayega
By: Fahad on 30-03-2022
200 wali bond list 2022 ki
By: Ashfaq on 20-02-2022
Yar nnombr lgta bhe Hy ya nahi
By: Farooq on 04-12-2021
Ye sab plan hota is per invest kerna fazool
By: Moon Jutt on 23-11-2021
200 rupees wala prize bond chahyn hain jin ke pas hon rabta kren 0343_4887286
By: Hassan on 19-11-2021
Mujhe 200 wala prize bond chahyn
By: Hassan on 19-11-2021
100 wali Serial ha kisi kay pass?
By: Imran on 15-11-2021
Kisi k pass 200waly bond to mjhy chaye is nbr p rabta kary 03026619412
By: Nadir on 30-10-2021
karachi k 200 prize bond k no kb ay gy??
By: Saba on 26-10-2021
wahat is number box
By: Muzamil on 21-10-2021
Kbi ksi ko price mila be ya wasy he
By: Umair on 15-09-2021
750 walye kese k pass hu tu call plz
By: Waqas Munir on 15-09-2021
mere pass 2005 city karachi se jari shudda badqismat 200 wale bond phir bhi pur umaid hon insha allah 1rst prize nikle ga is qurandazi mein.
By: Ihsa on 14-09-2021
Mere pass 200 wali price bond hn address karachi sharai e faisal or metroville
By: Najeeb on 07-09-2021
please mery prize bond ka status bta dain R556562
By: Nadia Arif on 25-08-2021
200 waly prize bond ki qurandazi kb honi hy Rawalpindi m
By: Hassan on 15-06-2021
Bai mjhy 200 waly rs 10 hzr chye jis k pas ho whatsapp 03002517810 pe rabta karachi
By: Shabbir Hussain on 04-06-2021
Yar prize bond book Jo hoti ha usma sy kese check karty han?
By: Sumaiya on 26-05-2021
Muje 1500 wale prize bond chahye abhi karachi serial Agr kisi k pass hen to rabta krna 03114000451
By: Rizwan Qasim on 16-05-2021
mujhy 100 waly bond chaien contact karen 03058230024
By: Hamid Raza Bajwa on 12-05-2021
Kia purane prize bond ka b is me information ha agar to bta do anybody plz
By: Mehboob Ur Rehman on 12-05-2021
200 waly 250 bond hen porani dates ky agar kisi ko chai hen to rabta kry malir karachi 03125299190
By: Khokharpar on 11-05-2021
200 waly bond karachi me kab khulay ge?
By: Zaidi on 30-04-2021
200 ki lahore Draw kab hota hai
By: Muhammad Numan on 25-03-2021
1500 wali agr seel krni hu kese ne tu 03346058469 rabta kare
By: Waqas Munir on 23-03-2021
Zayadatar Purany bond k number lgty hn ya new?
By: Sara on 23-03-2021
NEED TO BE 200 PRIZE BONDS SERIES 1-500 AGAR KISI KAY PASS HO TO MUJHE MEREY ONLY WHATSAPP PE CONTACT KAREY USER AMJAD 0312-2068327 ONLY WHATSAPP MSG AND VOICE MSG
By: AMJAD on 16-03-2021
Mery pas 200 waly 50 bond hn agr kisi ko chaye wo rabta krly nambar 03125456125 i m Lhaore By:malik Naveed
By: MalikNaveed on 16-03-2021
Mujhe 200 waly bond chaiye
By: Wajid Ali on 16-03-2021
Bhai mary pas 100 waly priz bound ki 5copy pari hn seryal ma jis nay lani ho rabta kry 03216253535
By: Zkaa on 15-03-2021
Mery pas 200 wali bond 10 times golden same number wali 10 bond hy for sale. Ek hi number k 10 bond 200 wali. Islamabad mai his ny b lena ho contact kary. 03465074409 4000 final price
By: Jahangir on 08-03-2021
Plz koe Bhai mjy bta dy bond ky Bary me
By: Jazib on 02-03-2021
Aoa Meray pass 200 walay prize bond hain year 2010, Kay 6 or 2000 Kay 2 or 2001 ka aik jis ko chai ha plz contact me on my Cell no 03002230601
By: Imran Riaz on 24-02-2021
03075344349 By: Arshad on 22-01-2021 is date ko ap ny likha hy k 200 k prize bond hy or sale kerny k number to show kero ao phir shayad me khareed ln sp se
By: Nadeem on 23-02-2021
Aoa mujhay 15000 walay bond xhahiay 03105629921 whatsap
By: Imran on 21-02-2021
20walla bond han ksi ka pass mjhy chahiya?
By: Moazzam Raza on 20-02-2021
Meray pass 200 wala bond (379794) jo 15 saal say para hai kabhi aik baar bhi no. Nahein laga state bank say saza yafta nayab bond hai kisi ko chahyay to rahta karay @ yk394636@ (yasir)
By: Yasir on 09-02-2021
Prize Bonds Full Denomination List
Prize Bond of Rs. 200
The government issues the prize bond for the public. A prize bond is a type of lottery. As its name indicates, the government gives prizes instead of interest on fixed amounts after regular intervals. After the division of the subcontinent, Pakistan came into existence. The government of Pakistan issued the first prize bond of Rs. 10 in October 1960, which was supervised by the Central Directorate of National Savings (CDNS).
Later on, the bond was launched by minister K. M. Sheikh, and he also purchased the first bond. The 1st prize bond was drawn in January 1961. Later on, prize bonds of 11, 50, 100, 200, 500, 1000, 15,000, and 25,000 were introduced.
The prize bond is drawn after three months. In the beginning, a drum was used to select the winners. With the time prize, bond status is updated. Now prize bonds of 100, 200, 750, 1500, 7500, 15,000, and 40,000 are present. The system of winner selection is also advanced with the machine. The machine selects the winner.
The lucky draw is held by the committee of the National Savings of Pakistan. The hand operating draw machine selects winners. The public is allowed to attend the lucky draw ceremony. A special child operates the lucky draw machine in the presence of public and committee members.
The prize bond is valid until the scheme is active. When the scheme is terminated, the prize bond does not remain valid. After winning the bond from the date of the lucky draw, a person has six years to claim the bond reward. There is a text deduction from the prize bond money. It is 25% for the non-filer winners and 15% for the filer winners.
The draw of Rs. 200 Prize Bond:
The prize bond of 200 is drawn four times in a year. Prize bond draw ceremony is held in the major cities of Pakistan. In the ceremony, there is the participation of the prize bond committee and the public. Mostly the prize bond is drawn in the middle of the month. The months in which the prize bond of Rs. 200 is drawn are as follows:
March
June
September
December
Mostly 15 is the date of the month on which the prize bond is drawn. If it is a holiday, the draw is held on the 16th.
Prizes of Rs 200 Prize Bond:
Prizes after the draw of the Rs. 200 bonds are as follows:
The 1st prize with one winner has the amount of 750,000.
The 2nd prize with five winners has the amount of 250,000.
The 3rd prize with 2395 winners has the amount of 1250.
Prize Bond Money Claiming:
The prize bond money of rupees more than 1250 can be claimed from the National Saving Centre. The amount up to 1250 only is claimed from the State bank of Pakistan. To claim the prize bond following are the requirements:
Original CNIC card of the applicant.
Original prize bond.
Photocopy of the prize bond with the applicant's signature on the backside.
Bonds are safer than the stock exchange shares because there is a fixed amount winning option. Bonds move parallel to the stock market as there is up or down in the market bond moves in the same direction as the stock exchange market moves.
The most advantageous condition of the prize bond is that its money and terms and conditions do not alter throughout the scheme. There is no limit to prize bond purchasing; anybody can purchase any denomination of the bond, and as many as he wants.
There is no refund of the bond. The holder has to keep it safe and sound with him. In case of a bond stolen, the State Bank of Pakistan or the National Saving Centre is not responsible. A person gets the amount of the bond that has the original bond. So prize bonds are like cash in hands.
Prize Bond Results:
When the results of the prize bond are declared, the winning client is informed through the communication media. He can be contacted through mobile or mailing address. The results of the prize bond can be easily searched from the web or the specific application of the National Serving Centre.
If a person fails to respond at that time, then he/she can contact the bank within six years from the lucky draw date to claim the reward. After the lucky draw bank takes 3-4 days for the completion of necessary actions. When necessary actions are completed, the bank issues the amount to the winners.
The prize bonds of lower prices are valuable for the public as there is no significant loss on their investment. The prize bond of Rs 200 has great importance among the public because it is easily affordable. The facility of prize bond sale is also present in banks. When a person needs an amount, he can sell the bond at the full price and get the money refund.

PSX
Prize Bond
Currency Rates
Currency Converter
Cryptocurrency List
Cryptocurrency Converter
Business Directory
Add Your Business
Gold Rates
Silver Rates
Banks in Pakistan
Petrol Prices
CNG Prices
Business News
News Agencies
Business Articles
PSX Live Index
Updated: 04:45:02am | 08-12-2023
| Status: Closed | Volume: 1,316,526,260 |
| --- | --- |
KSE100 Index
Current
High
Low
Change
* LDCP represents Last Day Close Price
View Full Summary
Currency Converter
Prizd Bond List
Prize Bond RS. 100/-
Prize Bond RS. 200/-
Prize Bond RS. 750/-
Prize Bond RS. 1500/-
Prize Bond RS. 7500/-
Prize Bond RS. 15000/-
Prize Bond RS. 25000/-
Prize Bond RS. 40000/-