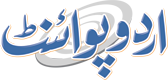 Prize Bond Rs. 100 - Results and, Draw Results, Schedule Dates and News
Rs. 100 Prize Bond Draw and Rs. 100 Prize Bond Results. Check the Schedule of Rs. 100 Prize bond also read latest updates and news about National Savings Rs. 100 Prize Bond. You can search winning numbers below, or click on the Rs. 100 Draw result by date below. The schedule of coming draws is given on this page.
Latest Comments
Hmare pas 200waly band hn 4sal s lkin google s dekhby nh aty
By: Gulfam on 30-09-2023
100 wala prize bond kaise kharede
By: Ahmad Shahzad on 20-04-2023
730 serial hai does bondhen Jo Main 5000 ke Dunga Kisi bhai ko chahie vah to Rafta Karen WhatsApp pe
By: 0313 2540038 on 07-04-2023
Assalamu Alaikum mere pass 100 wale Bond Hain does Bond ki serial Hai Jo Main aapko 5000 tak ki de dunga Kisi bhai ko chahie ho to contact Karen
By: 03172939445 on 07-04-2023
کسی کے پاس 100 والے بانڈ کی سیریل ہے اس نمبر پر رابطہ کریں 03090628055
By: حافظ اظہر حسین on 16-03-2023
Sale e krni Hain copies or single tho saving center p ja k kr dho jidr c purchase keay ty atni b Kya preshani k mj c atny Wala ly lo copy pri ha single ha in ye wo atny chanjet main q party ho ap log
By: Zainab on 04-03-2023
Mere pas 100 wali 4 Copian hen Kisi ko chahien to contact kren 03115974563
By: Javed on 24-02-2023
750 wala price bond 700 men mily ga
By: Rza Yousaf on 21-01-2023
LUKY NUM HOTAY TO TARE HE KHOL JATY BHAI
By: SAQIB on 22-12-2022
100wali kapi hy agar kese ko cahiy to is number par rabta Kary
By: Muhmmadabubakar on 15-11-2022
maray pass 100 walay 10bond paray hain kise ko chay to batana ap
By: Adnan on 15-09-2022
mery pas 100 10 bond pary hy ksi ny exchang krna ho tu batay
By: Shussain on 23-08-2022
Assalamualaikum Mary pass 100 prize bond ki or 200 wali prize bond ki copies pari hain kisi ko chiya hoo to 03008390049 pr rabta kr lyn
By: Shahzad on 17-05-2022
Good
By: Rai Ahmad on 16-05-2022
Prize bond check kesy krty hn r in ki list Kahn sa mily gi
By: Hamza Arif on 18-03-2022
Mujhey 750 waley bond ke zarurat hey Jo koi bhechna cahey to rabta karey OK thanks 03359706892 kohat city
By: Inam Ullah Khan on 15-02-2022
chack prize bond
By: 201086 on 02-02-2022
Jo bound Ak dafa nikal jay wo phr niklta hai ya nahi
By: Arslan on 25-01-2022
Maje 100wali 3draw chaheye
By: Asfandiar on 13-01-2022
Maje 100wali 3draw chaheye
By: Asfandiar on 13-01-2022
i have 100 pzie bond serial mai kisi ko chahiye to contact kre urgent 03004784669 in Lahore
By: M RAMZAN on 18-11-2021
Ok
By: Salamn on 16-11-2021
100 wala prize bond Kisi ki chahiye to rabta kry Pori serial ha 03427751507
By: Shan on 14-11-2021
Sir 100 waly prize bond ki date kab ki hay
By: Abdul Rehman on 04-11-2021
Mere 100 waly 5 bs ye btain umeed kab tak rhkni chaye
By: Khalid Shaheen on 01-11-2021
i need 750 wali gadi 1 cont 03122821453
By: Ayaan on 18-09-2021
mery pas 100 waly bond ki pori copy ha kisi ko chaiy tu rabta kry 03445387784
By: Qasim Raza on 17-08-2021
Merey pass 200 wali aik puri series or kuch bonds paray ko chaiye hoon wo rabta
By: Rehan on 17-08-2021
Mera pas aik (1) 100 walla bond han agar kese ko chahy tho rabta kary
By: Tanveer Khan on 12-07-2021
Kya prize bond mei prize nikalta b h ya nh?
By: Binish on 08-06-2021
jis ko prize bond chahiye bank se le lo
By: Ali on 22-05-2021
Mujhe 200 wali full series chahye, ager kisi k pass h to rabta kren, Arif Hussain, from Hyderabad, 03123750662
By: Arif Hussain on 20-05-2021
mery pass 100,100 wli 2 series 20000 rupy k bond. 25000 k do ga rabta number dafa 1,ya 2 lgtay h.
By: Saqib on 18-05-2021
100 waly 10 he 200 waly 5 rabta no 03027658358
By: Abdul Rehman on 18-05-2021
Mer pas 100 waly 10 pbond he 03027658358 200 waly 5 hi
By: Rehman on 18-05-2021
Kesi bahi na 100 wali serial leni ho mean k 1 copy serial ma ha to rabta kry 03436868127
By: Saqib on 18-05-2021
I have 50 no 100,s prize bond. Demand 1 lac. same city will be preferred. 03304501506
By: Muhammad Amin Bilal on 14-05-2021
mujay 4000 yazar wala bond chayey kisi k pass hai to rabta kry contact 03091712970
By: Zubair on 09-05-2021
Salaam mere pas 100 wale 200 prize bond hai series me kisi ko chaiye to 03463362872 larkana 23000 me dooga 18 may ko
By: Muhammad Rafique on 06-05-2021
Mere pass 100 wale serial mai hai 100 agar kisi ko chahiye to es number pe contact kre 03004784669
By: RAMZAN on 04-05-2021
200 prize bond ki qurandazi kb ho ge ab 15 december ky baad abi tk ni hui
By: Saba on 03-05-2021
100 waly priz bound avelable dare 17may 2021 contact 03214449784
By: Azhar on 01-05-2021
Mery pass 100 waly 10 prize bound hy jin ke qurandaze es month 17 ko hy yani may17 2021 leny waly hazrat rabta kry 03214449784 good rates 16 days legs
By: Azhar on 01-05-2021
Mary Pass 100 waly 2 Prize Bond pry Hain Or 200 Waly 4 Prize Bond Pry Hain Mix number Hain Jis ny lany hoon Rabta kry 03054257032 what's up or Direct Call me , I reffer To Lahore Member
By: Arslan Aqeel on 19-03-2021
750 wale bond kise kepas haen tu rabta kare 03143119008 wtsap no
By: Junaid on 16-03-2021
mujy 200 wali copiya chaye jetni ho jae rabta nambr 03117317315
By: M.bilal on 14-03-2021
I have 44 prize bond of 100 Pls contact me. only lahore
By: Waqar on 21-02-2021
I need 1500 price bond complete serise
By: Muhammad Hanif on 18-02-2021
Mere pass rs 100 wale 25 bond Available hai jis ko chaheye wa rabita kare Demond 1 lack
By: Sikandar Hussain on 07-02-2021
مىرے پاس سو والے دو پرائز بانڈ موجود لىنے کے لئے رابطہ کرىں 03086121978
By: محمد الىاس on 02-02-2021
Prize Bonds Full Denomination List
Rs 100 Prize Bond
The prize bond is a type of lottery. The Ministry of Finance Pakistan regulates the prize bonds. Prize bonds are released on behalf of the Government of Pakistan. There is no profit in bond returning. Bonds are released in a regular series. There are almost one million numbers in a prize bond. Each time results are drawn through the lucky draw. Lucky draws are organized in major cities of Pakistan. Lucky draws are organized almost 36 times in a year. Among all, the most famous bond is the prize bond of Rupees 100.
The prize bond scheme was started in 1960 by the National Savings of Pakistan under the Government of Pakistan. The purpose of the scheme was to earn money from the public at the cheaper rates in a short duration of time. In 2017 Central Directorate of Pakistan joined the State Bank of Pakistan to initiate a new prize bond scheme called Premium Prize Bond.
The prize bond can be easily purchased from any National Saving Centre or the State Bank of Pakistan. Prize bonds can not be purchased online. To purchase the prize bond, one should fill the form and submit it along with the original and photocopy of it. The applicant should sign the prize bong copy and form both.
Prize Bond Working:
The lucky draw is held by the committee of the National Savings of Pakistan. The hand operating draw machine selects winners. The public is allowed to attend the lucky draw ceremony. A special child operates the lucky draw machine in the presence of public and committee members.
The prize bond is valid until the scheme is active. When the scheme is terminated, the prize bond does not remain valid. After winning the bond from the date of the lucky draw, a person has six years to claim the bond reward. There is a text deduction from the prize bond money. It is 25% for the non-filers winner and 15% for the filer winner.
The draw of Prize Bond in 2020:
Every year, a prize bond of Rs. 100 is drawn four times. The dates of the prize bond drawn are as follows.
In the third week of February. This draw is organized in Peshawar.
In the third week of May. This draw is held at Lahore.
In the second week of July. This draw is carried out at Quetta.
In the second week of November. This draw is held in Faisalabad.
Prizes of Rs 100 Prize Bond:
The amount of the Rs 100 prize bond is as follows:
The 1st prize has a single winner; its amount is 700,000 Rs.
The 2nd prize is for three winners; its amount is 200,000 Rs. each.
The 3rd prize is for 1199 winners, and its amount is 1000 Rs. each.
Online Result Checking of Prize Bond:
When a person wins any denomination of a prize bond, the National Saving Centre informs the person through the SMS or the address. To check the results, online visit the website of the National Saving Centre. In the search, option put prize bond denomination and bond number and then search. The result of the bond will be shown on the screen frequently.
Prize Bond Money Claiming:
The prize bond money that is more than 1250 Rupees can be claimed from the National Saving Centre. The amount up to 1250 only is claimed from the State bank of Pakistan. To claim the prize bond following are the requirements:
Original CNIC card of the applicant
Prize bond original
Photocopy of the prize bond with the applicant's signature on the backside.
Bonds are safer than the stock exchange because there is a fixed amount winning option. Bonds move parallel to the stock market as there is up or down in the market bond moves in the same direction as the stock exchange market moves.
The most advantageous condition of the prize bond is that its money and terms and conditions do not alter throughout the scheme. There is no limit to prize bond purchasing; anybody can purchase any denomination of the bond.
Trends of Rs 100 Prize Bond:
The public is much more interested in the prize bond of Rs. 100 than any other denomination because if one loses the winning chance, there is only a loss of 100 Rs. This bond does not give a huge money loss to the clients as it is the 100% safe denomination to invest money and get profit.
Prize bond is one of the largest sources of investing money in Pakistan. Prize bonds are getting popular day by day due to their reliability. There are huge chances of winning the prize bond. The public is investing money in the prize bonds. Around 70,000 people win an amount of approximately 1.6 billion in a year.

PSX
Prize Bond
Currency Rates
Currency Converter
Cryptocurrency List
Cryptocurrency Converter
Business Directory
Add Your Business
Gold Rates
Silver Rates
Banks in Pakistan
Petrol Prices
CNG Prices
Business News
News Agencies
Business Articles
PSX Live Index
Updated: 10:00:01am | 04-12-2023
| Status: Open | Volume: 103,340,221 |
| --- | --- |
KSE100 Index
Current
High
Low
Change
* LDCP represents Last Day Close Price
View Full Summary
Currency Converter
Prizd Bond List
Prize Bond RS. 100/-
Prize Bond RS. 200/-
Prize Bond RS. 750/-
Prize Bond RS. 1500/-
Prize Bond RS. 7500/-
Prize Bond RS. 15000/-
Prize Bond RS. 25000/-
Prize Bond RS. 40000/-