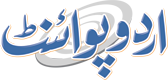 Prize Bond Rs. 7500 - Results and, Draw Results, Schedule Dates and News
Rs. 7500 Prize Bond Draw and Rs. 7500 Prize Bond Results. Check the Schedule of Rs. 7500 Prize bond also read latest updates and news about National Savings Rs. 7500 Prize Bond. You can search winning numbers below, or click on the Rs. 7500 Draw result by date below. The schedule of coming draws is given on this page.
Latest Comments
I bought 2 copies of 7500 RS. prize bonds from SBP. It was realy tough to check out so many bonds at once. But here I can check them all so easily. Very efficent and helpful.
By: Haider Jahanzaib on 28-06-2019
Qismat ke baat hy jis ky paas hain rakh lain kya pta kb qismat mehrban ho jay
By: Anas on 01-07-2022
Mera 2 dafa nikla Hy 200 Waly py third price but I m still waiting for 7500 I have only one 😂😁
By: Mehrish on 28-05-2022
Bond idea
By: Khurram on 17-09-2021
7500 prize bond ka kia bana
By: Muhammad Saleem on 05-09-2021
Bhai ye may Aur agust kay 7500 waly drwa show q nahi ho keya bakwas hay yar.😠😠😠
By: Sajid Ali on 03-08-2021
Hello Dear any body sell bonds plese contact me. Farooq Ashraf.
By: Farooq on 06-07-2021
Is k bary ma mujy koi Shi treqa btaye ,,
By: Wahid Satti on 06-07-2021
7500 waly prize bonds Hain ya band ho gye. Please confirm Kar Dy koi
By: Nimra on 06-06-2021
Pyary bhaiyo apny pese inko use krny k liye mat dyn apka bara bond kisi soorat ni nikly ga agr tw nikla kbhi tw chota bond hi nikly ga plz fruad mien mat mien mat aayen
By: Raheel Shahid on 01-04-2021
Need 7500's bond , Contact plz kisi kay pass hon to.
By: Jaffar on 19-03-2021
how to check ...???
By: Ali on 07-02-2021
Mera 7,500 wale bond per 93,000/- ka prize laga tha Draw No. 63 Date 01/08/2016 kiya ye prize ab claim kar sakta hoon please any one guide me in this regard.
By: Ahmed Khan on 06-02-2021
Agr aik bond number draw list main 2 bar aa raha ho to kya prize aik mily ga ya 2 ???
By: Farooq on 05-02-2021
mere pass 7500 ka aik bond he ka 2001 ka bond per prize win kia he ka who abh cash hoga with prize
By: MUHAMMAD RIZWAN on 03-02-2021
Maine 2 series li hain aur 2no se 3rd prize nikal aya hay. Hmesha series hi liya krein. 93000 pe kitna inam mily ga mjy after tax deduction? Maine jis se series li hain WO bnda 79100 dy raha hay aik prize k
By: Mrs Bhatti on 02-02-2021
کسی نے 7500 کے پرائز بانڈ فروخت کرنے ہوں تو رابطہ کرے
By: منیرالحق on 01-02-2021
7500 bond result kb aay ga .
By: Naveed on 01-02-2021
want to buy prize bonds Rs 7500 seriel. If anybody want to sale it's. Pls contact me 03215144851
By: Muhammad Saeed on 01-02-2021
7500 bond 53 53 16
By: Samiullah on 31-01-2021
Who's sale 7500 prize bond 50 ropers extra per price Contact me
By: Matti Bhai on 26-01-2021
For probability of profit on these bonds visit
By: Haider Jahanzaib on 26-01-2021
Chak
By: Qaisar on 24-01-2021
Prize bond nikalty rahty hen himat mat haro aik bond b ho to nikalny ka chance hota ha.
By: Shaukat Ali on 24-01-2021
I am waiting for Rupees 7500 Prize bonds
By: Tariq Naeem Anjum on 20-01-2021
200 waly 3 cope hn agar kisi ko chaey to rabta krlo is nambar pe 03125456125 By:naveed
By: Naveed on 02-01-2021
Ma ny 200 waly prize bond sale krny hn 3 cope hn agr kisi ko chaey to is nambar pe rabta krlo 03125456125 ma lahore sy hu By:malik naveed 2-1-2021
By: Malik Naveed on 02-01-2021
Bahi mne b fast time prize bond ly liye hai 200wali full copy sb bahi dua kry mera inam nekl ay 😒😒😒
By: M. Shafaqat on 09-12-2020
Pata nahe mera tw aj tak khabi 100 wala bhe nahe nikla salo sa mery pass 40 ka rakha phir 7500 1500 100 200 aik nahe nikla gusa ajata ha kon log ha jiska nikaty samj sa bahar ha
By: Afzaal on 05-12-2020
Kya 2018 ka liya howa prizebond kabhi nhi use kr sakty
By: Khursheed on 24-11-2020
Me nombar nekla he 7500 ka
By: Imran Khan on 03-11-2020
I want to buy prize bonds Rs 7500 seriel. If anybody want to sale it's. Pls contact me 03084507501
By: Syed Ali Asghar on 25-10-2020
Bhai nikalte bond ap bharosa rakho qismat mian honge to mil jainge miane 5 bond lye the 1500 wale us me eik nikla jb miane engagement ki 1800 ka laga that or abhi kisi k pas 7500 ki series ho to batao
By: Arif on 21-10-2020
maira nikla ha bond ....
By: Captain Kashif . 3120513686 on 20-10-2020
Yaar Prize bond information k liye what's up me how to check and other information 0301 0325808 what's up
By: Tariq on 15-10-2020
Mane ak bond liya ha us ka ksy pta chly ga k wo Qurandazi ma shamil ho gyaa ha k ni
By: AFFAQ Shk on 13-09-2020
kia aik martba nikla hova prize bond agalay draws me shamil ho skata hay
By: Zafar on 10-09-2020
How to check prior years draw list ?
By: Kashif on 05-09-2020
salaam, Yameen bhai koi zaroorat nahi hai maloom karnai ki kon k naam hum ghreebon ka nikalta hee nahi hai. merey pass 25 Saal sai hain ... mai thi dheeton ki tarha rakhi hoi hoon k jab tak niklai ga nhi sell nahi karoon gi.
By: Romina on 31-08-2020
M ny aaj tk JB b bond ly k rakhy kbi b ni nikly pta Ni wo Kon log Hain Jin k nikalty hain
By: Sadia on 28-08-2020
Excellent
By: Ahmed Raza on 20-08-2020
if anyone want to sell 7500 prize bond in series in Karachi, Please contact # 03458202146
By: Taqi on 12-08-2020
Bond se ap k Pasay ki value khatam hoti jari hai kal Jo chez 1 rupay ki thi aj wo 3 rupay ki hogai ap ka Paisa wahi bond hwa hai or bond k naam pe ap k Pasay sy dusray log karobar kar rahe hai apna mehnat k Paisa bond k chakar Mai na phasay aj us sy agar kuch Kam kar saktay hai kal ko us Paso ki koi value nahi rahay gi ye bond selected hotay hai awam ko pagal banany or Jo dolat ap ki kismat Mai hogi wo kesi b zariay ap ko milay gi bond sy umeed mat lagain shukriya
By: Khan Sahab on 05-08-2020
There is very hard to go Raja bazar to purchase prizebond from market particulalry in rush hours. Is there any shop in Islamabad selling prize-bond? if anyone knows kindly tell market or shop name please.
By: Zahid Ali on 05-08-2020
Where is the prize bond list. It is boring.
By: Hamdan on 03-08-2020
Sereal kia chal raha hay
By: Abdul Ahad on 02-08-2020
I required with the list of latest prize bond 7500 in July 2020
By: Muhammad Dilawar on 31-07-2020
Kisi ko 750 wale bond ki pori serial chahiye to ma ne seal krni hai . 03016282578 Rizwan Hashmi
By: Rizwan Hashmi on 18-07-2020
kisi ka first prize nikla hai aj tak? kisi bhi prize k bond
By: Irfan on 13-07-2020
Mere pas 750 wale 2 bond he jisko chahye contact kro 03215758531. Karachi
By: Ahmad on 18-06-2020
Prize Bonds Full Denomination List
Rs. 7500 Prize Bond
A prize bond is a lottery bond granted by the National Savings Pakistan. It is a kind of security investment done without premium or profit. They are in the form of different denominations like Rs 100, 200, 750, 1500, 7500, 15000, 25000, and 40,000. They are also available in the form of 40,0000 premium bonds.
The concept of prize bond started in 1960 in Pakistan by the Central Bank. These prize bonds have helped the government to increase its cash flow over the years. The government has generated approximately 130 billion Rupees through the prize bond scheme.
Premium bonds are also a kind of investment security granted by the National Savings and Investment. They are a kind of saving account where you deposit your money. The monthly prize bonds draw are decided upon the interest payment. The prize bond draw works in a way where the more bonds you buy, the higher the chances of winning.
Prize bonds come under the Public Debt Act 1944 and are used for offering winning prizes. The prize bond schemes are an excellent opportunity for the people by the government to invest their money. It is risk-free as the government itself regulates it. The chances of winning a prize bond are higher if you purchase the bonds in serial numbers instead of random numbers.
Here, in this article, we will discuss in detail about the prize bond of Rs. 7500.
Draws and Prizes:
The Rs. 7500 prize bond draws are held quarterly every second or the first working day of the month. It is also held during the middle of the month. The prize bond draw takes place in different cities of Pakistan. They are regulated by the committee appointed by the Central Directorate of National Savings, which is open to the public.
The prize bonds have different prizes in the form of different denominations. The people can purchase the prize bond of Rs. 7500 60 days before the draw announcement date.
The lucky draw according to the prize bond schedule is held in the major cities of Pakistan according to the popular draw system. At first, there used to be 24 lucky draws in total, but with the increase in the number of investors, the draws have increased to 36 per year.
The dates for the draw vary according to the amount of the bond. A Rs 7500 prize bond draw is held every 3 months by the State Bank of Pakistan. The Rs 7500 prize bond holds three different prizes. The 1st prize for the first lucky winner is in the amount of Rs. 15,000,000. The 2nd prize for the 7500 prize bond of the amount Rs 5,000,000 is awarded to 3 lucky winners. The 3rd prize is given to 1696 lucky winners for the amount of Rs. 93000 each.
The prize from the prize bond draw can be claimed in the next 6 years. The winner presents its national identity card and is given their prize in 3-4 days by the National Saving Centre or the State Bank of Pakistan.
With the advancement of technology, the prize bond checking process has become relatively easier. Anyone can check it online by selecting the desired amount. You have to enter the prize bond number, select a series search, and submit it. The result for the required prize bond can be seen online instantly.
Dates:
The prize bonds are drawn quarterly every year. The Rs 7500 prize bond draw takes place in the first week of November then later in the first week of February. After that, it takes place in the first week of May and August.
Trend:
The trend of the prize bond purchasing changes every year. The investment in the 7500 prize bond has been steadily increasing. The yearly investment in the prize bond increased by approximately 58 percent from 2013-2018 and is still growing. People are buying the Rs. 7500 prize bond because the winnings have a higher multiple as compared to subsequent bonds. It allows people to get more return from Rs. 7500 prize bond as compared to other bonds.
This prize bond is popular amongst the people because it's a safe and steady investment. It offers maximum prizes with different winning positions as compared to other prize bonds. The prize bond after Rss 7500 is a Rs. 15000 prize bond, which carries greater rewards but is costly for some people to invest. The Rs 7500 prize bond is convenient for the middle-class people to invest easily with a chance to achieve greater returns.
Conclusion:
To conclude, prize bonds are a great way for people to start investing. With the different prize bonds available, all classes of people, including the middle-class and the rich-class, can begin to invest. However, Rs. 7500 prize bond is a wise choice for investment as it offers maximum prize rewards with 3 different prizes. It is risk-free for the people as the government of Pakistan regulates it.

PSX
Prize Bond
Currency Rates
Currency Converter
Cryptocurrency List
Cryptocurrency Converter
Business Directory
Add Your Business
Gold Rates
Silver Rates
Banks in Pakistan
Petrol Prices
CNG Prices
Business News
News Agencies
Business Articles
PSX Live Index
Updated: 04:15:01pm | 23-09-2023
| Status: Closed | Volume: 172,894,248 |
| --- | --- |
KSE100 Index
Current
High
Low
Change
* LDCP represents Last Day Close Price
View Full Summary
Currency Converter
Prizd Bond List
Prize Bond RS. 100/-
Prize Bond RS. 200/-
Prize Bond RS. 750/-
Prize Bond RS. 1500/-
Prize Bond RS. 7500/-
Prize Bond RS. 15000/-
Prize Bond RS. 25000/-
Prize Bond RS. 40000/-