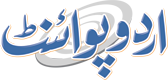 Prize Bond Rs. 750 - Results and, Draw Results, Schedule Dates and News
Rs. 750 Prize Bond Draw and Rs. 750 Prize Bond Results. Check the Schedule of Rs. 750 Prize bond also read latest updates and news about National Savings Rs. 750 Prize Bond. You can search winning numbers below, or click on the Rs. 750 Draw result by date below. The schedule of coming draws is given on this page.
750 Prize Bond Draw Schedule 2023 of 750 Rupee Bonds
Latest Comments
Jis nay sale karnay Ho 750 walay price bond contact me 03343513209
By: Shafqat on 17-09-2023
Main confused hun Mera num bond pepar main to hai magr online show nhi ho raha iska kia matlab h mera price nhi nikla
By: Zohaib on 12-08-2023
Bhai in may koi inam nikalta bhi han k nhi
By: Nokhaiz on 07-04-2023
Jis jis ne 750 wly bond lyne ho mujhy msg kren plz 38 bond hain 750 wly mujhy bht zaroort h paiso ki sale krne hain argent
By: Kashif on 11-03-2023
Plz mujy ak prize bond chai han RS750 wala
By: Abdullah Khan on 03-02-2023
Mary pass 26 bond hai 750 waly jis ko bi chye wo rabta kar sakta hai 03455657094
By: SaHiL on 28-01-2023
Mery pas jo price bond h wo kafi old h koi mjy bta skta h wo kam a skty h ya ni plzzz inform me
By: Majida on 15-07-2022
AOA MJY 750ka pura serial chaye COPY 0335-7112624
By: M UMAIR on 17-05-2022
hello
By: Honey on 01-01-2022
Bhai mujy apny bonds check krny hain 750 waly last 2019 to 2021 tak k draw per list mill sakti h?
By: Usman on 06-12-2021
I need 750 bounds
By: Tahir on 04-10-2021
Hamary paas 2 prizebond hai or 750 ka or prize bond k upr 18 Oct 1999 ka stamp pga hai kafi old hai tou kiya chly ga k waste hogga
By: Royal Princess on 28-09-2021
For price bonds checking use " " link Nd check with price list Nd get results
By: Wajeeha on 30-08-2021
15the July 21
By: Faisal on 20-06-2021
Jisey bhi bond beechney hain is number per bond whatsapp karen or jawaab musool honey pe beejh dein Price bond purchaser 0311 2987620
By: Zeeshan on 19-05-2021
mare ko 750 walay prize bond chahiya jisko sal karay ho rabta karna please my whatsapp num 03443116809 karachi
By: Waseem on 13-04-2021
Agr kise na prize bond sale karnay hain tu rabta karay 03244779925
By: Irfan on 26-03-2021
Mjhy 200 750 7500 15000 25000 Walay prize bond purchase karnay hain agr koi sale karna chahta ha tu rabta karay 03244779925
By: Irfan Khadim on 26-03-2021
Mene 750 wale bond rakhe the Aj check kia to 2011 me 3rd prize nikla he kia mjhe paise miljaenge abhi??
By: Umar on 22-03-2021
I want to check my bond
By: Danish Ahmed on 09-03-2021
Mere pass 750 waley 12 bond Hai jo2003 may laya they abhi tak Nahi nekley may seal Kar don
By: M Akbar Azeem on 28-02-2021
bhai jan munjhe new boun chaye new sal k 100 wlaa 200 wlaa 750 wlaa aur 1500 wlaa pury packet 100 ka chaye kio mujhe mushwra dain batain kaise parchase hongen kahan sy
By: M.sharib.u.ddin on 28-02-2021
I want to buy 750 price bonds. if somebody wants to sale.
By: Jalil Ahmad on 26-02-2021
Agr kisi k pas 750 aur 7500 wale bond hon. Aur sale krna cha raha ho. To es no# 03362359798 pr contact kr len.
By: Ali on 20-02-2021
Yar mere pass 750 wala prize Bond 2 hai but baht purana hai 10 sal hogaye abi tak pata nahi nikla hai plz agar Mujhe Koi purana list WhatsApp karen to please yah mera WhatsApp number hai plz 03028198933
By: Kalim Ullah on 06-02-2021
Ager koi 15000 k bonds sale karna chahty ha to rabta Karen 03330514446
By: Rana Arif on 05-02-2021
Asallam o Allikum Bhai jaan Koi bta skta hai 750 wala prize bond 2016 my liya tha. Ab nikal skta hai 2021 my? Pls help
By: Faisal on 05-02-2021
Mery pas 750 walay 15 sal se paday hen sirf aik bar check kiye thay 2012 may. 70 bonds series me hen or 3 bonds same aik hee number ke hen.
By: Naseer on 01-02-2021
15 jan 2021 ki draw list upload kewn nhi hui? Online men 2020 ki draw list show ho rahi ha tell anyone
By: Arshad Latif on 26-01-2021
Asalamualaikum mere pas 3 saal se 750 k do prize bond pare hen agar mujhy koi purani result list de sakta hai tu please request hen mujhy is number par send whatsapp kr de 0301_3313344
By: Abdulsalam on 24-01-2021
7500 bond leny han kis k pas hn.
By: Riaz on 24-01-2021
Bond kharedna chahta hon
By: M Riaz on 24-01-2021
last year mra 200 wly ka 2nd prize nkla tha jhot nh luck hni chye
By: Syed Rasib Ali on 24-01-2021
بھائیو! میرا تیسرا انعام نکلا ہے۔ اب مجھے کوئی یہ بتائے کہ میرا ٹیکس کتنا کٹے گا اور کیا اسٹیٹ بینک بانڈ واپس دے گا؟
By: Ilyas on 22-01-2021
I have 750 prize bond any one purchase please contact me on 0330-2390625
By: Zain on 22-01-2021
Salam agr kisi bhai ko 750 ka pura serial chaye hoto rabta kre 03082664878
By: Altaf on 22-01-2021
Bhai koi btahy ga 750 wali list kab ani hai qurandazi to 15/01/2021 ko ho gae hai
By: Tahseen Mughal on 17-01-2021
draw 85 kb upload hogi
By: Atif Khan on 17-01-2021
great work sir . I found this is an informative and interesting blog so I think so it is very useful and knowledgeable . I would like to thank you for the efforts you have made in writing this blog.
By: Jesica on 16-01-2021
Good
By: Yassir on 16-01-2021
About information daraw
By: Khalid on 15-01-2021
G laiba nikla tha mera
By: Imran Ali on 15-01-2021
000
By: FNEULD on 15-01-2021
Koi h jo 7500 waly prizebond sale krna chata ho
By: Noor on 15-01-2021
Han g niklty hn koi fraud nahi hota bs luck achi honi chahiey mera bhi 1500 wala 3rd prize nikla hy
By: Nadeem Ahmad Shah on 14-01-2021
Hello Yar mery pas 750 wala bond hey 5 Sall ho gey ko chek kar dey ga lga ya nhi broo 202499. May watsap number 971589705100
By: Saghir on 12-01-2021
Me prize bond lena chahta hon . agr koi sale kry tu is number py rabta kary . 03092982081 M Azeem
By: M Azeem on 09-01-2021
i need a list of 750
By: Mudssar Khan on 09-01-2021
15/01/2021. 750 price bond khulega. Paper se match kr lena number online me kafi problem hogi new users ko
By: Farhan on 05-01-2021
M ny 200 waly prize bond sale krny hn agr kisi ko chaye to is nambar pe rabta krlo 03125456125 malik naveed By:malik naveed lahore
By: Malik Naveed on 04-01-2021
Prize Bonds Full Denomination List
Prize Bond of Rs. 750
The prize bond is a lottery—the Finance Ministry issues prize bonds under the Government of Pakistan. The prize bonds are always in a series. The government of Pakistan issued the first prize bond of Rs. 10 in October 1960. It was supervised by the Central Directorate of National Savings (CDNS). Later on, the bond was launched by minister K. M. Sheikh, and he also purchased the first bond. The 1st prize bond was drawn in January 1961. Later on, prize bonds of 11, 50, 100, 200, 500, 1000, 15,000, and 25,000 were also introduced.
The prize bond can be easily purchased from any National Saving Centre or the State Bank of Pakistan. Prize bonds can not be purchased online.
The prize bond is drawn after three months. In the beginning, a drum was used to select the winners. With time prize bond's status is updated. Now prize bonds of 100, 200, 750, 1500, 7500, 15000, 40000 are present. The system of winner selection is also advanced with the machine. The machine selects the winner. In respect of special children, the lucky draw machine is operated by a special child.
There is a text deduction from the prize bond money. It is 25% for the non-filer winners and 15% for the filer winners. Here, in this article, we will discuss the prize bond of Rs. 750.
Regulation of Prize Bonds:
The National Saving Centre regulates the prize bond scheme with the collaboration of the State Bank of Pakistan. They regulate the prize bond scheme under the Ministry of Finance and Government of Pakistan.
Prize Bond Lucky Draw:
The prize bond of Rs.750 is drawn four times in a year. Like other denominations of the bond, it is drawn at the start or middle of the month. The lucky draw ceremony is carried on in the major cities of Pakistan. The Lucky draw months for the prize bond Rs. 750 are as follows:
January
April
July
October
Prizes for the Prize Bond of Rs. 750:
Prizes for the prize bond of Rs. 750 are as follows:
1st prize with one winner has the amount of Rs. 15,00,000.
2nd prize with the three winners has the amount of Rs. 500,000.
3rd prize with the 1696 winners has the amount of Rs. 9300.
Prize Bond Winning Chance:
Prize bonds are becoming very popular among the public. They are safe because there is a maximum chance of winning. There is no loss in prize bond as they have the opportunity to sell the bond in any prescribed bank in return for the full amount. Also, prize bonds have a 100 money-back guarantee after holding it for 90 days.
Security of Prize Bond:
Prize bonds are like currency. When a client buys a prize bond, he is responsible for its security. In the case of bond misplacement or damage, the National Saving Centre or State Bank of Pakistan does not take the responsibility. In the case a bond is stolen, the State Bank of Pakistan or the National Saving Centre is not responsible.
A person gets the amount of the prize bond that has the original bond. After the lucky draw bank takes 3-4 days for the completion of necessary actions. When necessary actions are completed, the bank issues the amount to the winners.
The prize bonds of lower prices are valuable for the public as there is no significant loss on their investment.
Prize Bond Checking Process:
A person can check the prize bond through the web or the Android application. For the web, checking takes the following steps.
Open the website of the National Saving Centre. Write the amount of the prize bond, add the prize bond range. After the bond range, enter the prize bond withdrawal number and search. The results for your required prize bond will be delivered on the screen.
Prize Bond Claiming:
After the lucky draw, the National Saving Centre completes the necessary process. The amount is transferred to the winner after 3-4 days of the Lucky draw. To receive the money, the winner should have an original prize bond and national identity card. The original prize bond and copy of the national identity card are submitted to the National Saving Centre. After that, the winning amount is transferred to the bank account of the winner.
Prize bonds are getting demanded in public. They are trustworthy, so the public purchases them confidently. There are huge chances of winning the prize bond. The public is investing money in the prize bonds. Around 70,000 people win an amount of approximately 1.6 billion in a year.
Big investors have a big chance of winning prize bonds as they invest their money in the form of prize bonds. The main advantage of bonds is that it pays fixed amounts. Also, it has a money-back guarantee.

PSX
Prize Bond
Currency Rates
Currency Converter
Cryptocurrency List
Cryptocurrency Converter
Business Directory
Add Your Business
Gold Rates
Silver Rates
Banks in Pakistan
Petrol Prices
CNG Prices
Business News
News Agencies
Business Articles
PSX Live Index
Updated: 04:29:08pm | 22-09-2023
| Status: Open | Volume: 168,304,219 |
| --- | --- |
KSE100 Index
Current
High
Low
Change
* LDCP represents Last Day Close Price
View Full Summary
Currency Converter
Prizd Bond List
Prize Bond RS. 100/-
Prize Bond RS. 200/-
Prize Bond RS. 750/-
Prize Bond RS. 1500/-
Prize Bond RS. 7500/-
Prize Bond RS. 15000/-
Prize Bond RS. 25000/-
Prize Bond RS. 40000/-