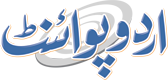 PM Directs Timely Completion Of CPEC Projects
Fakhir Rizvi Published August 18, 2016 | 02:25 PM
ISLAMABAD, (UrduPoint / Pakistan Point News - 18th Augst,2016) : Prime Minister Muhammad Nawaz Sharif Thursday expressed satisfaction over the pace of ongoing energy and infrastructure projects under the China Pakistan Economic Corridor (CPEC) and directed that time-lines of all projects must be met.
Chairing a meeting of the Federal cabinet here at the PM Office, the Prime Minister said future planning in terms of energy and infrastructure was a requirement and top priority of his government.
He regretted that planning for future energy needs had been ignored by the previous governments. Minister for Housing and Works briefed the Cabinet on Joint Venture Policy for Land Banking in Collaboration with the Private Sector.
The cabinet approved, in principle, the proposal of the Ministry and decided to further fine tune it. The cabinet formed a four-member committee comprising Minister for Housing and Works, Minister for Interior, Minister for Law and Chairman CDA for refining the proposed housing policy. According to the information received from the media cell of the PM Office, the federal Cabinet also decided to get requisite input of the provinces on the proposed Draft Bill "The Code of Criminal Procedure (Amendment) Act, 2016", as recommended by the Law Reforms Committee, constituted by the Prime Minister. The Cabinet in its meeting also approved a number of agenda items.
These included a Memorandum of Understanding (MoU) between Pakistan and the Turkmenistan on Defence Cooperation. It also accorded ex-post facto approval for signing of Loan Agreement for Energy Sectors Reforms Programme-II between Pakistan and Japan, through the JICA. The Cabinet gave in-principle approval for negotiating Memorandum of Understanding between Office of the Auditor General of Pakistan and the National Audit Department of Malaysia on Cooperation in Public Sector Auditing. It also approved signing of bilateral MoU between Supreme Audit Institution of Pakistan and State Audit Office of Vietnam on cooperation in Public Sector Auditing.
The Cabinet approved initiation of negotiations between State Bank of Pakistan and Central Bank of Russia on signing of MOU on "Banking Supervisory Cooperation". Approval for signing of Agreement between Pakistan and Turkmenistan on Abolition of visa for Holders of Diplomatic Passports and signing the negotiated Treaty on Extradition between Pakistan and Kazakhstan was also given. The federal cabinet also accorded approval of initiating negotiations on the Memorandum of Understanding between Pakistan and Kenya on cooperation in combatting illicit Trafficking and Abuse of Narcotic Drugs, Psychotropic Substances and their Precursors.