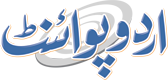 Shab e Miraj in Cameroon
Shab e Miraj Date in Cameroon. Lailatul Qadr شب معراج Is a Holy night in Islam, and is celebrated every year. Find the accurate Hijri date & Gregorian date of Shab e Meraj in Cameroon.
Shab e Miraj 2023

Sunday, 27 Rajab 1444h
More Islamic Events in Cameroon
Shab e Miraj in Cameroon
Shab e Barat in Cameroon
Ramadan in Cameroon
Eid ul Fitr in Cameroon
Hajj 2023
Eid ul Adha in Cameroon
Eid Milad Un Nabi in Cameroon

Namaz Timings in Cameroon
Quran Online
Shab E Meraj or Lailatul Qadr is Holy night for all muslims. In this night, or beloved Prophet Muhammad (PBUH) had a journey to the heaven. In that night Angel Jibrael came to the Prophet (PBUH) while he was asleep in the Kabah, and cleaned his heart and stomach out with Zam Zam. Than he took the Prophet (PBUH) to Masjid al Aqsa in Jerusalem. Later the Angle took him to the Heavens. During this night 5 daily prayers were made obligatory on all Muslims. Muslims celebrate this night every year, you can find the accurate date of Shab E Meraj in Cameroon at this page.
Shab E Miraj 2023 Worldwide:
Pakistan
,
India
,
Azerbaijan
,
Namibia
,
Peru
,
Syria
,
Paraguay
,
Lebanon
,
Tajikistan
,
Belize
,
Chad
,
Costa Rica
,
Laos
,
Lithuania
,
Cambodia
,
Colombia
,
Papua New Guinea
.