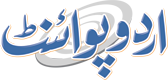 Gilani Blames PTI Govt's Poor Policies Of Recent Wave Of Terrorism
Ijaz Ahmad Published October 02, 2023 | 11:36 PM
Former Prime Minister, Senator Syed Yusuf Raza Gilani, on Monday, blamed the poor policies of the former government of Pakistan Tehreek-e-Insaf (PTI) for the recent string of terrorism in the country
MULTAN, (UrduPoint/Pakistan Point Mews Oct 02, 2023) :Former Prime Minister, Senator Syed Yusuf Raza Gilani, on Monday, blamed the poor policies of the former government of Pakistan Tehreek-e-Insaf (PTI) for the recent string of terrorism in the country.
Gillani during his visit to a private university told reporters that level playing should be given to all political parties except those who were involved in the May 9 attacks.
All political forces had agreed to frame a National Action Plan (NAP) when they were left with no option, Gilani said and added it meant that neither Pakistan nor other countries would allow its soil to be used against one another.
The ex-prime minister recalled military operations in Malakand and Swat that restored peace in the country.
Replying to a question, Gilani said the Pakistan Peoples Party (PPP) Central Executive Committee in its recent meeting had given all powers to Co-Chairman Asif Ali Zardari for reconciliatory politics.
He congratulated the varsity administration for accomplishment in a short period of time adding that it would benefit South Punjab masses.