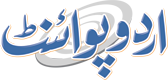 Overseas Minister To Travel To Saudi Arabia On Monday
Mohammad Ali (@ChaudhryMAli88) Published August 12, 2016 | 03:40 PM
ISLAMABAD, (UrduPoint / Pakistan Point News - 12th Augst,2016) : Minister for Overseas Pakistanis and Human Resource Development, Pir Syed Sadaruddin Shah Rashidi will travel to Saudi Arabia on Monday to resolve the issues being faced by the Pakistani workers there. According to an official source of the ministry, the minister will be accompanied by Managing Director, Overseas Pakistanis Foundation (OPF), Habib-ur-Rehman Gillani during his visit.
The minister in his five-day visit will hold meetings with the relevant Saudi Ministers, Governor and other high officials for resolving the issue of the Pakistani workers. The visit of the minister is being arranged on the directives of Prime Minister Muhammad Nawaz Sharif.
According to the Ministry of Foreign Affairs, a total of 10395 affected workers are residing in 20 camps in Riyadh, Jeddah, Taif and other places. The workers are facing issues regarding their pending salaries, end of service benefits, renewal of Iqamas (residence permit), transfer of work permit and food etc.
The government has paid Rs 50,000 cash amount to around 5,000 families each as per the available data through Pakistani Embassy in Saudi Arabia. While the rest of the families will be paid the amount as soon as the data is received. The affected people are being provided with food and medicine in their camps by the Pakistani Embassy there. Those who want to come back to Pakistan will be allowed by giving their Power of Attorneys to Pakistan Embassy there so that they can get the amount afterwards through the embassy. The workers filing cases for their due rights are being provided legal assistance as well as facility to hold meetings in labour courts. Workers who want to find another job will be facilitated to find job in open market there.
Facilities will also be provided by the Pakistan Embassy for getting their "Iqamas" (residency permit) and work permits etc. The Saudi government had also extended cooperation to resolve the matter to a greater extent.