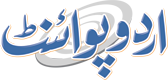 PTDC Fails To Achieve Target Of Becoming Self-sustained Organization
Rukhshan Mir (@rukhshanmir) Published July 22, 2016 | 02:29 PM
ISLAMABAD, (UrduPoint / Pakistan Point News - 22nd july,2016) :Pakistan Tourism Development Corporation (PTDC) has failed to achieve the target of becoming self-sustained and profitable organization despite operating 35 motels across the country.
An official of PTDC told APP that condition of anonymity that PTDC had set a target for the financial year 2014-15 to become a self sustained profitable organization but the dream could not come true despite lapse of two years. He informed that a number of PTDC officials went on deputation after implementing the 18th ammendment of the Constitution that had transferred of various Ministries and Divisions to the provinces and PTDC was one of such examples. Following the implementation of the devolution plan, he said the organization is no more attractive for the officials who are on the pay role of PTDC.
He said that PTDC due to these reasons has failed to initiate any new project for the promotion of tourism in the country.
The official said that the PTDC have not even yet updated its website which is one of the most important source of information specially for tourists coming from the farflung and distant locations around the globe. He said that there are no two views on the importance of sustainable development of tourism industry which is one of the major source of foreign exchange earner.
He was of the view that PTDC may initiate joint ventures with provinces and private firms for promotion of tourism industry in the country. He said that PTDC Tourism Information Centers, across the country are giving deserted look due to which tourists avoid to pay visits.
He proposed that PTDC need to engage youth and devise plan to resolve problems and challenges being faced in promotion and development of tourism in the country.