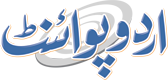 Zero Period To Create Dengue Awareness In Schools To Continue
Rukhshan Mir (@rukhshanmir) Published August 23, 2016 | 09:18 PM
LAHORE, (UrduPoint / Pakistan Point News - 23th August, 2016) : Advisor to Chief Minister Punjab on Health, Kh. Salman Rafique has directed all concerned officers to ensure 100 percent implementation on the decisions taken in the meetings of Cabinet Committee on Dengue for controlling dengue more effectively.
He directed that zero period in schools, to create awareness regarding Congo, should be continued on the pattern of dengue so that message regarding safety measures against Congo could be reached in every house. He said this while presiding over a meeting of Cabinet Committee on dengue at Civil Secretariat. Secretary Primary & Secondary Health Punjab, Ali Jan Khan, DG Health Dr.
Mukhtar Hussain Syed, DCO Lahore, Captain (R) Muhammad Usman, DCO Sheikhupura, Tariq Arqum, Senior Officers of all the concerned departments, Dean IPH, Secretary Dengue Expert Advisory Group and the officers of Federal Government Departments in Lahore attended the meeting.
Commissioners and DCOs of Gujranwala, Faisalabad, Rawalpindi, Multan, Jhelum and Attock participated in the meeting through Video Link and apprised the meeting of Congo and Dengue situation in their respective areas.
The medical experts were of the view that early diagnosis is essential for the treatment of Congo. The meeting directed all the hospitals to take the history of patients coming to the hospitals with identical symptoms of Congo and Dengue and if there is any link of the patient reported with the cattle farmers, blood samples of the patient for Congo test must immediately be sent to the Laboratory and all SOPs of suspected Congo patient be implemented.
Director CDC Dr. Asim informed the meeting that case management training of Congo patient had been imparted to the doctors of teaching hospitals for which training sessions are being organized at Lahore, Rawalpindi, Faisalabad, Multan and Bahawalpur.
He said that members of rapid response teams were also attending the training session. Kh. Salman Rafique said that the occurrence of Congo fever cases in Turkey is very high, however, their case management is far excellence.
He said that on the invitation of Chief Minister Muhammad Shehbaz Sharif, the public health experts from Turkey were came to Lahore few days back, they shared their experiences and knowledge regarding Congo virus and case management of the patients with their local counterparts. Kh.
Salman Rafique observed that long season of dengue is ahead, therefore, other departments should continue their struggle to control this menace in coming months.