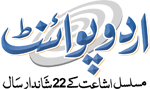 Surah Al-Asr سورة العصر Audio Recitation in Arabic with English Translation
Audio Recitation of Surah Al-Asr سورة العصر in Arabic with English translation by Shaikh Abd-ur Rahman As-Sudais, Surah Al-Asr surah number is 1, and its called Makki Surah of Quran Majeed. You can listen the beautiful Tilawat of this Surah online and also read the Arabic & English text including translation. Download Surah Al-Asr MP3 by clicking on the link to share via mobile phone, whatsApp or Facebook etc.
Para / Chapter

30

Surah Name

Al-Asr

Classification

Meccan - Makki Surah

Surah No

103
Surah Al-Asr Urdu اردو Translation
Surah Al-Asr in Arabic
In the name of Allah, the Beneficent, the Merciful.
﴾1﴿ By the declining day,
﴾2﴿ Lo! man is a state of loss,
﴾3﴿ Save those who believe and do good works, and exhort one another to truth and exhort one another to endurance.