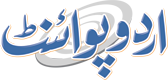 FBR, AGPR Join Hands To Check Tax Evasion
Rukhshan Mir (@rukhshanmir) Published August 11, 2016 | 03:54 PM
ISLAMABAD,(UrduPoint / Pakistan Point News - 11th Augst,2016) : Federal Board of Revenue (FBR) and Auditor General for Pakistan Revenues (AGPR) have joined hands to check tax evasions of billions of rupees by monitoring sale and purchase activities of government vendors. "The FBR in collaboration with AGPR has put a mechanism in place to monitor and access complete data of sale and purchase of government vendors through Monitoring and Invoice Verification System in order to check almost 80 percent of the sales tax evasion by the vendors," a senior official of the board told APP. As per the common practice, the government vendors were filing only one fifth of the sales tax on Sales Tax Return Number (STRN) with Accountant General Office (AG) on their own while evading 80 percent government tax due to non-availability of the STN verification facility at AGP. "The Sales Tax Real-time Invoice Verification Strive System' has been put in place from July 1, to check leakages in the tax system and improve over-all revenue collections," Member Sales Tax, Dr.
M. Irshad said while talking to APP here. He said that the purpose is to check the malpractice that has been inflicting huge loss to national exchequer in terms of tax evasion, adding that with this system, the cross verification of the STRN of all the vendors working with government could be verified.
The FBR would also involve District Controller Accounts for properly accessing the data of the government vendors and contractors and ask them for filing of 80 percent sales tax account in order to recover huge amount evaded in terms of the sales tax. However, he said that this sales tax system would not be implemented in Azad Jammu and Kashmir and Gilgit Baltistan areas vendors. "We expect that with the help of this system, billion of rupees per annum revenue could be collected by checking and removing the loopholes and leakages," he added. The member ST FBR said that similar systems have been developed to check sales tax evasion in sale and purchase of goods and electricity distribution companies (Discos) all across the country. In future, two more software are being developed to introduce same facility in the real-estate business and motor registration system. He said that the FBR has taken many incentives to revamp the existing sales tax system to facilitate taxpayers and also improve revenue collection system by making it taxpayer-friendly, transparent and disciplined, adding that a Renaissance is taking place to transform overall system.