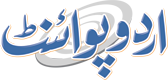 IDEAS 2016 To Help Promote Knowledge Based Economy : Business Leader
Umer Jamshaid Published November 22, 2016 | 08:20 PM
KARACHI, Nov. 22 (UrduPoint / Pakistan Point News - 22nd Nov, 2016 ) : A leading industrialist and exporter of Pakistan and Honorary Consul General of Ukraine, Engr. M.A. Jabbar, said that showcasing of technological innovations at IDEAS-2016 exhibition by many countries may help in setting up joint ventures between local and foreign manufacturers.
The defence exhibition will help bring together all local and foreign manufacturers of defence products, he said while talking to APP on Tuesday at Karachi Expo Centre after his detailed visit to the exhibition.
Engr. M.A.Jabbar is also former vice president of Federation of Pakistan Chambers of Commerce and Industry (FPCCI) and former chairman of SITE Association of Industry. He said this support by Pakistan armed forces might result in technological transfer for manufacturing the goods in Pakistan in phases.
The technological showcase in IDEAS-2016 develops the need to understand the level of technology for Defence Procurement for possible replications and domestic developments in the interest of our beloved country.
The armed forces in Pakistan had been supporting indigenization and participating in promoting the industrial economy of the country by way of preferring to procure equivalent locally manufactured goods by providing all the available support in creating competitive goods for the requirement of armed forces against imports.
The DG Inspection and Technical Development (DG ITD) under Chief of General Staff (CGS) continues to provide all the guidelines, supports specifications to the competent and technically qualified domestic manufacturers to develop equivalent products for the use by Pakistan armed forces since long against the demand by / through DG Electrical Mechanical Engineer under the command of Chief of Logistics Staff (CLS).
He said that the exhibitions like IDEAS-2016 should preferably be capitalized for negotiating transfer of technology agreement so that Pakistan armed forces with available developed skill and expertise could collaborate with private sector of Pakistan in promoting domestic manufacturing.
He said that such local developments in phases would raise the skill and level of the domestic industry to move from the present low tech to medium tech and with further movement to possible high tech.
He said that industrial developed countries had acquired the present level of prestigious claim of being industrialized national by gradually injecting the knowledge and support by state institutions for developing the domestic industry.
The indigenization and homegrown solutions would not only provide employment but cast effect to reduce the pressure on our out flowing foreign exchange and improve the technological level to knowledge based level economy.
Engr. M.A. Jabbar said that it was high time that interface between Inspection and Technical Development Cell of Pakistan Armed Forces be further improved to interface with private sector industry.
The strengthening of the domestic industry by providing technical support to the possible critical extent by way of gradual phasing out the import component for developing the engineering industrial base of the country is possible.
World trade data spoke that more-than 50% global trade was in the category of engineering goods and it was very necessary that domestic industry should get the maximum possible support from the available demands of engineering goods with armed forces so that knowledge based economy is also generated in our country.
The import components of engineering goods have a very high cost component of knowledge in the value of the goods. This trend of providing enabling environment for knowledge based development appeared to be possible and feasible with the assistance of Armed Forces of Pakistan so that the actual translated expression of independence and self reliance can be given effect to.
APP/ah/msk/ahn