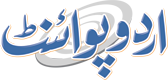 Surah At-Takathur سورة التكاثر Audio Recitation in Arabic with English Translation
Audio Recitation of Surah At-Takathur سورة التكاثر in Arabic with English translation by Shaikh Abd-ur Rahman As-Sudais, Surah At-Takathur surah number is 1, and its called Makki Surah of Quran Majeed. You can listen the beautiful Tilawat of this Surah online and also read the Arabic & English text including translation. Download Surah At-Takathur MP3 by clicking on the link to share via mobile phone, whatsApp or Facebook etc.
Para / Chapter

30

Surah Name

At-Takathur

Classification

Meccan - Makki Surah

Surah No

102
Surah At-Takathur Urdu اردو Translation
Surah At-Takathur in Arabic
In the name of Allah, the Beneficent, the Merciful.
﴾1﴿ Rivalry in worldly increase distracteth you
﴾2﴿ Until ye come to the graves.
﴾3﴿ Nay, but ye will come to know!
﴾4﴿ Nay, but ye will come to know!
﴾5﴿ Nay, would that ye knew (now) with a sure knowledge!
﴾6﴿ For ye will behold hell-fire.
﴾7﴿ Aye, ye will behold it with sure vision.
﴾8﴿ Then, on that day, ye will be asked concerning pleasure.