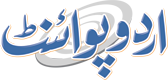 AUD to PKR Currency Converter - Australian Dollar To Pakistan Rupee
Today 1 AUD To PKR Exchange Rate is Rs. 186.76. Find today current Australian Dollar to Pakistan Rupee conversion according to open market exchange rates. Buying and Selling rates of Dollar in Exchange market today with online calculator.
1 AUD = 186.75521 PKR
1 AUD = 186.76 PKR
Your Conversion : 1 AUD = 186.75521 PKR
Reverse Conversion : 186.75521 PKR = 1 AUD

Australian Dollar Pakistan Rupee
Updated: Dec 05 2023
Today Australian Dollar Rate to Pakistan Rupee (1 AUD to PKR) is 186.75521 PKR, all prices are updated every hour to give you the best AUD to PKR conversion. This Australian Dollar to Pakistan Rupee conversion is based on open market rates which are set by the currency exchange dealers of Pakistan. Easily find the 1 AUD buying rate and selling rate in Pakistan. You can also convert all major currencies online.
AUD TO PKR CHART & GRAPH
AUD TO PKR STATS
| | Last 30 days | LAST 90 DAYS |
| --- | --- | --- |
| High | 189 | 202 |
| Low | 185 | 176.9 |
| Average | 187.1967 | 191.0611 |
AUD TO PKR OPEN MARKET FOREX RATES HISTORY
| Date | Buying | Selling |
| --- | --- | --- |
| 5 Dec, 2023 | 187.72 | 188.22 |
| 4 Dec, 2023 | 187.72 | 188.22 |
| 3 Dec, 2023 | 187.72 | 188.22 |
| 2 Dec, 2023 | 187.72 | 188.22 |
| 1 Dec, 2023 | 187.72 | 188.22 |
| 30 Nov, 2023 | 187.20 | 189.00 |
| 29 Nov, 2023 | 187.20 | 189.00 |
| 28 Nov, 2023 | 187.20 | 189.00 |
| 27 Nov, 2023 | 186.00 | 187.50 |
| 26 Nov, 2023 | 186.85 | 187.35 |
| 25 Nov, 2023 | 186.85 | 187.35 |
| 24 Nov, 2023 | 186.85 | 187.35 |
| 23 Nov, 2023 | 183.25 | 185.25 |
| 22 Nov, 2023 | 183.00 | 185.00 |
| 21 Nov, 2023 | 184.00 | 186.00 |
AUD to PKR
The Australian Dollar, which is also called a buck, dough, or the Aussie, is rated as the 5th most traded currency in the world. The Reserve Bank of Australia is called the central bank in Australia. Many of the Pakistani are settled in Australia either for employment or studies. There are also trade relationships among both countries. Therefore, the exchange rate among AUD and PKR is essential to consider. Let's have some deep insights into the relation of both currencies here.
History of Australian currency
In 1788, when the New South Wales, a southeastern state of Australia, was established, the English Pound became the official currency of Australia. Australians were also using the Spanish Dollar as a currency. To avoid the illegal use of the Spanish Dollar, a coin form of currency was introduced. The coin was known as 'Holey Dollars'.
Until 1910, just before the introduction of the ''Australian Pound'' as an official currency, the silver and bronze coins were used. After almost 3 years, the Australian notes replaced the coins. The present official currency of Australia is the Australian Dollar. It was officially introduced in February 1966.
Dollars and Cents replaced the Pounds, Sterling, and Pence. To help prevent the use of fake currency, technology was used that would convert the banknotes into the polymer. In 2016, the 50th anniversary of the Australian Dollar was celebrated. The Australian Dollar is also used by many countries of the South Pacific, such as Christmas Island, Nauru, Norfolk Island, Cocos Island, and Tuvalu.
Due to the significant raw material export, the Australian Dollar is also known as a commodity currency. Therefore, the Australian Dollar is highly affected by China and other Asian import markets. The AUD is also used in carry trades with the Japanese Yen due to its high-interest rates. A strategy in which a low-interest-rate currency is sold to bu a high-interest-rate currency is called ''carry trade''.
The Australian Dollar is the world's 6th most economically stable currency. Concerning monetary strength, it is ranked on number 12. The Australian Dollar is also the 5th most exchanged currency in the world. Until 1983, the AUD had a set exchanged rate.
The maintenance of the international currency relationship was under the Bretton Woods system. It was back in 1966 when the Dollar was initially introduced. At around 1 gram of gold, the Australian Dollar was pegged to the British Pound. In 1971, the Bretton Woods system broke down. This lead Australia to convert the traditional peg to rate against the USD.
AUD and PKR
After the independence of Pakistan in 1947, Australia developed a diplomatic relation with Pakistan. Both countries share a very healthy bilateral relationship. Australia has also shown a keen interest in supporting Pakistan in addressing its security threats, economic growth, and enhancing its overall development.
A trade of approximately worth 1.83 billion Dollars was made between Pakistan and Australia in 2017. The two-way trade included the trading of goods and services. Pulses, oilseeds, fertilizers, and scrap metals have been major export items of Australia to Pakistan. However, the major export items from Pakistan are textiles and rice.
The Australian government also shows a concern for human rights conditions in Pakistan. They wished the Pakistani government to address human rights issues in Pakistan.
There is a huge Pakistani community living in Australia. A 2016 census shows that more than 61,000 Pakistani born people are living in Australia. Thousands of Pakistani born students are studying in various universities in Australia. The Australian government also offers long-term scholarships to Pakistani students.
The rate of the Australian Dollar to Pakistani rupee shows a consistent fluctuation. The Pakistani living there for purposes such as education, job, business, and others always have an eye on the exchange rate of AUD to PKR.
AUD worths almost 186.76 more than PKR. Which means that out of 1 AUD, you can get nearly 186.75521 PKR. Though this exchange rate keeps on changing and it is becoming huge day by day. However, the growth in the exchange rate is not rapid, but it is consistent.