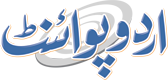 CAD to PKR Currency Converter - Canadian Dollar To Pakistan Rupee
Today 1 CAD To PKR Exchange Rate is Rs. 211.82. Find today current Canadian Dollar to Pakistan Rupee conversion according to open market exchange rates. Buying and Selling rates of Dollar in Exchange market today with online calculator.
1 CAD = 211.81843 PKR
1 CAD = 211.82 PKR
Your Conversion : 1 CAD = 211.81843 PKR
Reverse Conversion : 211.81843 PKR = 1 CAD

Canadian Dollar Pakistan Rupee
Updated: Oct 01 2023
Today Canadian Dollar Rate to Pakistan Rupee (1 CAD to PKR) is 211.81843 PKR, all prices are updated every hour to give you the best CAD to PKR conversion. This Canadian Dollar to Pakistan Rupee conversion is based on open market rates which are set by the currency exchange dealers of Pakistan. Easily find the 1 CAD buying rate and selling rate in Pakistan. You can also convert all major currencies online.
CAD TO PKR CHART & GRAPH
CAD TO PKR STATS
| | Last 30 days | LAST 90 DAYS |
| --- | --- | --- |
| High | 227 | 232 |
| Low | 224 | 212 |
| Average | 225.4933 | 224.0511 |
CAD TO PKR OPEN MARKET FOREX RATES HISTORY
| Date | Buying | Selling |
| --- | --- | --- |
| 18 Aug, 2023 | 224.80 | 227.00 |
| 17 Aug, 2023 | 224.80 | 227.00 |
| 16 Aug, 2023 | 224.80 | 227.00 |
| 15 Aug, 2023 | 224.80 | 227.00 |
| 14 Aug, 2023 | 222.80 | 225.00 |
| 13 Aug, 2023 | 222.80 | 225.00 |
| 12 Aug, 2023 | 222.80 | 225.00 |
| 11 Aug, 2023 | 222.80 | 225.00 |
| 10 Aug, 2023 | 222.80 | 225.00 |
| 9 Aug, 2023 | 222.80 | 225.00 |
| 8 Aug, 2023 | 222.80 | 225.00 |
| 7 Aug, 2023 | 222.80 | 225.00 |
| 6 Aug, 2023 | 222.80 | 225.00 |
| 5 Aug, 2023 | 222.80 | 225.00 |
| 4 Aug, 2023 | 222.80 | 225.00 |
Canada, the world's second-largest country by its area, is located in the northern part of North America. From the Atlantic, Pacific to the northward into the Arctic Ocean, the country has a total of ten provinces and three territories. The capital of Canada is Ottawa.
Canada, despite having the largest territory, its population is pretty inadequate. It is also considered one of the most favorite destinations place for immigrants. Canada is a country with a minimal rate of corruption. It is safe in terms of security, has extraordinary health care and education system. It has one of the strongest economies in the world. A GDP rate of 1.89 trillion dollars was recorded a year ago. Canada is also considered as the ''energy superpower'' because they have a vast number of natural resources.
Due to all these reasons, many Pakistanis are settled in Canada due to education or career. Therefore, they send money to their families back to Pakistan and contribute to the economy of the country. All these reasons combine to make the exchange rate of CAD to PKR important. In the following article, we will further elaborate on this relationship.
Canada USA relationship
Canada shares a border from the southern and western regions to the USA. It covers an area of 8,891 kilometers, which makes them the world's longest bi-national land border. Canada and the USA have almost 50% of trade between each other's export and import sectors. But unfortunately, they have a pretty rough relationship. Because they have a very close relationship, any key event that happens in the USA directly affects Canada. The Canadian Dollar trader monitors those events carefully. Those events have a massive effect on the financial sectors of Canada, which has been noted as a result of inflation.
If we talk about the currency exchange rate of both countries, the American Dollar is stronger than the CAD. 1 USD is almost 1.3579257 when converted to CAD.
Canada Pakistan relationship
As soon as Pakistan got independence in 1947, the diplomatic relations between Canada and Pakistan were established. Canada has always shown a very keen interest in developing its bilateral relations with Pakistan. Canada has always supported Pakistan in terms of people to people links, governance, democracy, human rights, climate change, defense, trade, and investment. It also has a very easy visa and immigration policies. That's the reason why Canada has a number of immigrants from Pakistan.
Canada is also among one of those countries that accepted the freedom of Pakistan immediately. Both nations are always putting extra effort into enhancing their relationship, whether it concerns exchange, trade, or CAD to PKR rates.
A significant number of a Pakistani immigrant has left Pakistan to migrate to Canada. The main reason being the better earning and for study purposes. Therefore the exchange rate between the Canadian Dollar and Pakistani rupee matters a lot.
The conversion rate is not just crucial for the investors and the businessman, but there is also a number of common people ready to put their share in international companies. There has always been a day to day based change in the conversion rate of the Canadian Dollar to Pakistani Rupees. However, the Canadian Dollar gets stronger day by day. Nowadays, CAD is almost 211.81843 times stronger than PKR. Which means we can get nearly 211.81843 rupees in return on 1 CAD only.
It is because the economy of Pakistan is weaker than the Canadian economy. The economy of Canada is improving at a faster rate than the growth of the Pakistani economy; that's why the difference between exchange rates continues to grow.
Pakistan has always struggled to maintain the value of its currency due to its poor economic conditions. However, the trading between Canada and Pakistan has definitely improved the currency value of both countries. Apart from that, the Canadian Dollar has lately seen to be affected by the worldwide coronavirus pandemic.