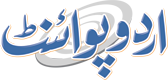 DOP to PKR Currency Converter - Dominican Republic Pesos To Pakistan Rupee
Today 1 DOP To PKR Exchange Rate is Rs. 5.03. Find today current Dominican Republic Pesos to Pakistan Rupee conversion according to open market exchange rates. Buying and Selling rates of Dollar in Exchange market today with online calculator.
1 DOP = 5.0290302 PKR
1 DOP = 5.03 PKR
Your Conversion : 1 DOP = 5.0290302 PKR
Reverse Conversion : 5.0290302 PKR = 1 DOP

Dominican Republic Pesos Pakistan Rupee
Updated: Nov 29 2023
Today Dominican Republic Pesos Rate to Pakistan Rupee (1 DOP to PKR) is 5.0290302 PKR, all prices are updated every hour to give you the best DOP to PKR conversion. This Dominican Republic Pesos to Pakistan Rupee conversion is based on open market rates which are set by the currency exchange dealers of Pakistan. Easily find the 1 DOP buying rate and selling rate in Pakistan. You can also convert all major currencies online.
DOP TO PKR CHART & GRAPH
DOP TO PKR STATS
| | Last 30 days | LAST 90 DAYS |
| --- | --- | --- |
| High | 5.087 | 5.4077 |
| Low | 4.9273 | 4.8726 |
| Average | 5.0126 | 5.0959 |
DOP TO PKR INTERNATIONAL FOREX RATES HISTORY
| Date | Rate |
| --- | --- |
| 28 Nov, 2023 | 5.01 |
| 27 Nov, 2023 | 5.01 |
| 26 Nov, 2023 | 5.01 |
| 25 Nov, 2023 | 4.97 |
| 24 Nov, 2023 | 5.01 |
| 23 Nov, 2023 | 4.99 |
| 22 Nov, 2023 | 5.09 |
| 21 Nov, 2023 | 5.04 |
| 20 Nov, 2023 | 5.05 |
| 19 Nov, 2023 | 5.07 |
| 18 Nov, 2023 | 5.07 |
| 17 Nov, 2023 | 5.07 |
| 16 Nov, 2023 | 5.06 |
| 15 Nov, 2023 | 5.05 |
| 14 Nov, 2023 | 5.05 |
DOP to PKR
The exchange rate of DOP to PKR is around 5.0290302. This exchange rate deviates from its actual position continuously depending upon the economic conditions of both countries. So, after reading this article, you will come to know the fluctuation of each currency with respect to each other. We will also relate both country's economies. Let's have a look.
DOP
DOP is the official currency of the Dominican Republic. It is a short form used for Peso Dominicano or Dominican Peso. Commonly it is known as Peso, and the symbol used for it is $. Each Peso is further divided into 100 Centavos having symbol ¢. Besides, it is rated 2nd in the Caribbean.
Comparing it with the United States Dollars, you will see a much difference between them. The exchange rate of US Dollars to DOP is around 56.735525. It means 1 USD equals almost 56.735525 DOP. So we can say that it is a weak currency as compared to US Dollars.
As compared to other currencies in the world, it is relatively weaker and low. However, it is still better than some other currencies. But it is much weaker in front of currencies like the Euro, Pound, etc. Despite having low value, it is considered worthy.
If we come towards the reasons for this worthiness, then they are many. The first and major reason is that agriculture and tourism play an important role in making the economy better. The tourism industry contributes more than 1 Billion USD a year. The other reason is that it imports and exports many things, especially in the USA. Lastly, the low rate of inflation and unemployment is also a reason behind the strength of DOP.
PKR
PKR is the official currency of Pakistan. It is the short form of Pakistani Rupees. Commonly known as Rupee, it was subdivided into 100 Paisa. But it is now vanished due to its low value. The coins and notes are controlled by the central bank, the State Bank of Pakistan.
To check its strength, we will compare it with the US Dollars. You will see a vast difference between them. There is a very large exchange rate, which is around 166. It is a sign of a low economy, which can lead to many other significant issues.
Even if we compare it with the other currencies, it is low in value. There is a little difference between PKR and other currencies of developing countries. Moreover, its worth is low in the international market.
The reasons for this condition are several. The first reason is the unsatisfactory bad political system. The high rate of inflation is also the main reason. Imports and export are also not good. Inactive behavior towards foreign affairs has also played a role in worsening the economy.
DOP and PKR
If we compare DOP and PKR, then a little variation can be seen. DOP is a slightly better currency than PKR. DOP is considered worthy of trading in the international market as compared to PKR. Also, the demand and supply for DOP are greater than PKR. Currently. 1 DOP is almost equal to 5.0290302 PKR. So we can say that the difference is not huge.