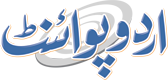 Today Silver Rate in Lahore - Live Silver Rate Lahore, Lahore Chandi Rates

Today's Silver rate in Lahore is Rs. 2,331 per 10 grams, and Rs. 2,716 per tola. According to the Lahore sarafa market Silver rate, and International Market Silver rate. The bullion rate is Rs. 2,331.
| Location | 10 Grams | 1 Tola |
| --- | --- | --- |
| Lahore | Rs. 2,331 | Rs. 2,716 |
Silver Prices in More Cities of Pakistan
More Cities of Pakistan
Worldwide Silver Price
Daily Silver Rates In Lahore
The prices of silver change in Lahore changes every day. Find latest silver rates in Lahore Pakistan here, the rates are given in 1 tola and 10 grams format, the chandi rate in Lahore Pakistan are provided by the local gold and silver markets, and rate are updated every hour in Pakistan Rupee (Rs.) for convenience of our users.
Latest Comments
Currently, the silver rates of Lahore have reached up to 1110 rs and now I regret that I have wasted my vote.
By: Dawood Bukhari on 02-08-2019
I'm selling 2 tola chadi
By: Malik Muhammad Asif Anjum on 03-08-2021
In Lahore where from we buy silver
By: Iqbal Ahmed on 24-05-2021
1700 may kon kharidar ha 30 kg chandi ha Gujranwala se hon man
By: Umair on 01-02-2021
Lahore main market khdr hai
By: 03214132376 on 27-09-2020