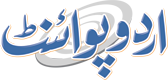 CDWP Prioritises Higher Education; Approves 8 Projects Worth Rs36bn
Mohammad Ali (@ChaudhryMAli88) Published August 05, 2016 | 10:57 PM
ISLAMABAD, (UrduPoint / Pakistan Point News - 4th August, 2016) : The Central Development Working Party (CDWP) has prioritised higher education, and approved eight projects worth about Rs 36 billion, which include PhD scholarship programme under the US-Pakistan Knowledge Corridor, establishment of university sub-campuses in districts and AJK Women University. The meeting was chaired by Minister Planning, Development and Reform Prof Ahsan Iqbal, which was attended by senior officers of the provincial governments and ministries concerned.
Prof. Ahsan Iqbal said, "We are committed to developing top quality higher education system for transforming Pakistan into a Knowledge Economy." He said that establishing university campuses or sub-campuses in every district will benefit thousands of students of the far-flung areas since it would provide them equal opportunities to higher education.
He said, 10,000 Phds will be produced in next ten years to provide Pakistan high quality human resource for next decade. He also instructed the HEC to establish a task force on "Higher Education & Employment" to align academic programmes of universities with job market, and regulate programmes on basis of job opportunities, development priorities and research needs.
He directed HEC to develop procurement standards for ensuring quality in purchase of laboratory equipment by the universities. The HEC proposed eight projects, which got the nod of the CDWP.
These included PhD scholarship programme under the US-Pakistan Knowledge Corridor worth Rs26.694 billion with an FEC of Rs25.90 billion, and aims at educating 10,000 PhDs in the American universities in ten years.
The second important projects is the establishment of university campuses and sub-campuses in districts, which would cost Rs4.587 billion, and was recommend to the Executive Committee of the National Economic Council (ECNEC).
Others projects included establishment of the AJK Women University Baagh worth Rs 886 million with an FEC of Rs131 million, provision of new facilities and infrastructure for main campus of University of Engineering and Technology, Lahore, at a cost of Rs 1.2 billion, strengthening of academic and professional facilities at the University of Peshawar worth Rs820.63 million having FEC of Rs489 million, strengthening of the Institute of Biotechnology at Bahauddin Zakariya University, Multan, worth Rs588 million with FEC of Rs53 million, strengthening and expansion of the Balochistan University of Information Technology, Engineering and Management Sciences (BUITEMS) Quetta worth about Rs1 billion and strengthening of academic and research programs at National University of Modern Languages (NUML) Islamabad with a cost of Rs747 million with the FEC of Rs 302 million.
For the last project, Prof Ahsan Iqbal instructed cost rationalisation without compromising the standard of education. The CDWP also accorded its approval to ten other projects of various sectors, which would cost about Rs67 billion.
Five projects were recommended to the ECNEC, which included construction of 100 Dams in Balochistan package-III (20 dams), construction of the Lahore-Sialkot Motorway (88 Km), PHDs scholarship programme under the US-Pakistan Knowledge Corridor, establishment of campuses and sub-campuses of the public sector universities in districts (Phase-I) and Southern Punjab Poverty Alleviation Project, which has a total cost of Rs97 billion. For the water sector, the CDWP approved three projects worth Rs9 billion, which include providing stone apron, stone pitching and earthwork along Moria Loop Bund Mile in Northern Dadu Division Larkana worth Rs232 million, providing stone apron along Qadipur Band Mile 10/4 to 11/4, Ghotki Division Irrigation to cost Rs300 million and construction of 100 Dams in Balochistan package-III (20 dams) worth Rs8.5 billion.
The CDWP also approved a position paper of channelisation of Deg Nullah worth Rs8.6 million. In the transport and communication sector, the Party referred construction of the Lahore-Sialkot Motorway (88 kms) to cost Rs52.63 billion to the ECNEC.
The Minister wanted the cost rationalisation of this project. It also approved construction of the Premix Road including RCC Bridge from Kangar Paien to Seri Sher Shah, Na-18 District Abbottabad, construction of Black Top Road (8 kms) from Danah to Summa Karagha (N-18) Abbotabad and widening and construction of road from Seri Abdul Ghafoor House to Batkhanala via Chanali (10 kms) (NA-18), Abbotabad to cost Rs136 million, Rs77 million and Rs175 million respectively.
The position paper of feasibility study for the Karachi Bus Rapid Transit (Red Line Project) worth Rs1.3 billion was also approved in the meeting. The construction of the Plan House at Administrative Sector F-5/2, Islamabad worth Rs144 million of the physical planning and housing sector was also given a nod. For the devaluation and area development sector, the Southern Punjab Poverty Alleviation Project (SPPAP), worth Rs4.7 billion, was referred to the ECNEC.
In the culture, sports and tourism sector, the Party approved construction of the auditorium at the Pakistan academy of Letters, Islamabad, which would cost Rs 92 million. The CDWP approved concept clearances of two projects, that is, Women Transport Service in selected districts of KP worth Rs1.6 million and exploring assistance for the Pakistan Audit and Accounts Academy Lahore from International donors.