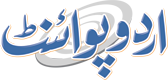 CIIT Evaluates Potential Of 700 Emerging IT Professionals
Mohammad Ali (@ChaudhryMAli88) Published November 12, 2016 | 01:45 PM
ISLAMABAD, (UrduPoint / Pakistan Point News - 12th Nov, 2016 ) : The COMSATS Institute of Information Technology (CIIT) Wah Cantt Saturday held day-long competitions in seven disciplines to evaluate potential of emerging IT professionals and acquaint them with modern techniques, gadgets and ever-changing trends of the fast developing sector.
Around 700 students from 30 universities and educational institutes across the country, participated in the CIIT's 14th annual event titled "VisioSpark 2016". The competitions were held in seven different disciplines including Quiz, On Spot Programming, Software Project, E-Gaming, mobile App Development, Poster Designing and IT Mushaira.
Students from the country's leading universities including International Islamic University Islamabad (IIUI), Pir Mehr Ali Shah Arid Agriculture University Rawalpindi, Heavy Industries Taxila Education City (HITEC), Riphah University Islamabad, Bahauddin Zakariya University Multan, Mirpur University of Science and Technoology, Air university Multan Campus,Unversity of Swabi, Wah Engineering College Wah Cantt.
, CIITs Islamabad, Attock, Vehari, Lahore, Abbotabad and Sahiwal, Sarhad University of Science and IT Peshawar, Capital University of Science and Technology (CUST) Islambad, Dr.
A. Q. Khan Institute of Computer Sciences and Information Technology (KICSIT), Government College Women University Sialkot, and National University of Modern Languages (NUML), participated in the annual IT gala and exhibited their skills.
In the opening remarks, Director CIIT Wah, Prof Dr Tayyeb Akram highlighted objectives of the mega event and concerted efforts of the Institute in imparting quality education to the younger generation, keeping in view the needs of the contemporary world.
Chief guest Director General (E-Governance), Punjab Information Technology board Sajid Latif distributed shields, certificates, and prize money among the winners. In the concluding remarks, Head of Computer Science Department Dr. Ehsan Ullah Munir expressed the CIIT's resolve to produce the world class IT professionals, meeting requirements of the contemporary era.