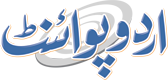 Departments Asked To Accelerate Anti-dengue Drive
Umer Jamshaid Published August 15, 2016 | 07:51 PM
LAHORE, (UrduPoint / Pakistan Point News - 15th August, 2016) : Advisor to Chief Minister Punjab on Health Khawaja Salman Rafique has directed the government departments to accelerate their anti-dengue activities for effective control as the peak season of dengue has started with the monsoon rains.
He directed that the government as well as private sector hospitals should send complete data of dengue suspects, probables and confirmed dengue patients to the PITB which would be helpful for case response. He stated this while presiding over a meeting of Cabinet Committee on Dengue at Civil Secretariat, here Monday.
Besides Pir Ashraf Rasool MPA, secretaries, additional secretaries of the departments concerned, DG Health Dr Mukhtar Hussain Syed, DCOs of Lahore, Sheikhupura and Faisalabad were present in the meeting, while commissioners, DCOs and EDOs Health of Gujranwala, Multan, Rawalpindi, Jhelum and Attock participated in the proceedings through video link.
In-chrage Chief Minister's Dengue Research Cell Prof Wasim Akram said that mechanical and chemical methods can be adopted for elimination of dengue larvae. Additional Director General Health Dengue Control Dr Fayyaz Butt briefed that indoor and outdoor dengue surveillance activities have been boosted up resulting in increase of dengue larvae reporting in the sensitive districts.
He said that during the current year a total 64 dengue patients were reported in Punjab, out of them 19 belonged to Karachi and seven came from Saudi Arabia.
He disclosed that dengue patients from Azad Kashmir were also coming to hospitals of Rawalpindi.
He said that only one patient, identified as Luqman from Bagh, Azad Kashmir, was under treatment in the Holy Family Hospital, Rawalpindi, who is gradually recovering. Kh Salman Rafique said that in the peak dengue season, the government has allowed district governments of Lahore, Gujranwala, Faisalabad, Rawalpindi and Multan to hire contingency staff for dengue surveillance activities according to their requirement.
DCO Lahore Capt (Retd.) Muhammad Usman proposed that dengue standard operating procedures (SOPs) may also be revised for effective control of dengue during the monsoon season. It was informed that satisfactory arrangements for treatment of dengue patients have been available in all government hospitals.
Secretary Dengue Experts Advisory Group Dr Somiya Iqtiqar informed that DEAG has imparted training to the doctors and nurses of the public as well as private sector hospitals. DG Health Dr Mukhtar Hussain Syed informed that sufficient stock of insecticides is available and there is no issue of its availability.
Commissioners and DCOs of Gujralwala, Rawalpindi, Multan, Attock and Jhelum apprised the meeting of the dengue situation in their respective areas and the ongoing indoor and outdoor dengue surveillance activities to check the disease.