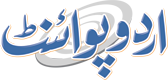 Surah Ad-Duha سورة الضحى Audio Recitation in Arabic with English Translation
Audio Recitation of Surah Ad-Duha سورة الضحى in Arabic with English translation by Shaikh Abd-ur Rahman As-Sudais, Surah Ad-Duha surah number is 1, and its called Makki Surah of Quran Majeed. You can listen the beautiful Tilawat of this Surah online and also read the Arabic & English text including translation. Download Surah Ad-Duha MP3 by clicking on the link to share via mobile phone, whatsApp or Facebook etc.
Para / Chapter

30

Surah Name

Ad-Duha

Classification

Meccan - Makki Surah

Surah No

93
Surah Ad-Duha Urdu اردو Translation
Surah Ad-Duha in Arabic
In the name of Allah, the Beneficent, the Merciful.
﴾1﴿ By the morning hours
﴾2﴿ And by the night when it is stillest,
﴾3﴿ Thy Lord hath not forsaken thee nor doth He hate thee,
﴾4﴿ And verily the latter portion will be better for thee than the former,
﴾5﴿ And verily thy Lord will give unto thee so that thou wilt be content.
﴾6﴿ Did He not find thee an orphan and protect (thee)?
﴾7﴿ Did He not find thee wandering and direct (thee)?
﴾8﴿ Did He not find thee destitute and enrich (thee)?
﴾9﴿ Therefor the orphan oppress not,
﴾10﴿ Therefor the beggar drive not away,
﴾11﴿ Therefor of the bounty of thy Lord be thy discourse.