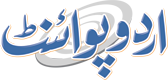 Saad Rafique Meets CM
Rukhshan Mir (@rukhshanmir) Published August 01, 2016 | 10:05 PM
LAHORE,(UrduPoint / Pakistan Point News - 1st Augst,2016) :- Federal Minister for Railways Kh. Saad Rafique met Punjab Chief Minister Muhammad Shehbaz Sharif, here on Monday and congratulated him on splendid success of Muslim League-N in the Azad Kashmir elections. The Chief Minister said that selfless service to the masses is the hallmark of Muslim League-N.
He said that victory of Muslim League-N in general elections, local bodies and now in the election of Azad Kashmir has proved that people like those who believe in public service. He said that under the leadership of Prime Minister Muhammad Nawaz Sharif, Pakistan is on the road to progress and prosperity.
He said that it is time for unity and consensus and there is no room for politics of protest and chaos in the country. Shehbaz Sharif said that some elements are trying to sabotage the process of progress of people and prosperity of the country but they will fail in their negative designs.
He said that the people of Pakistan will not allow anyone to hamper the process of national progress and prosperity and those indulging in politics of chaos should refrain from negative tactics.