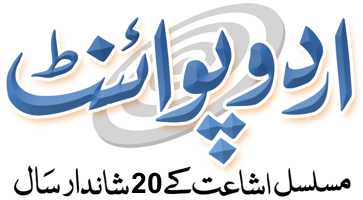 Today Aries Horoscope in Urdu
Aries Love Horoscope, Future Aries Horoscope by Zodiac Sign & Astrology
برج حمل آج کا دن کیسا گزرے گا
آج اپنے اندر جنم لینے والے بہترین اور تعمیری خیالات کی بدولت اپنے آپ کو آگے بڑھانے یا کسی قسم کے عملی اقدامات کرنے کی کوشش ضرور کریں تاکہ مالی کامیابی کا حصول ممکن بنا سکیں۔ اپنے پرانے ہم جماعت کی جانب سے کسی نئے کاروبار میں شمولیت کا موقع مل سکے گا یا اپنی موجودہ ملازمت میں تبدیلی کر سکیں گے۔آپ کے لئے بہتر ہوگا کہ آپ اپنے تمام جملہ امور اور معاملے کے ہر پہلو کا اچھی طرح سے جائزہ لے کر ہی کوئی فیصلہ کریں۔اپنے پیاروں کی متعلقہ موضوع پر مشاورت کی وجہ سے آپ کو فائدہ ہو سکتا ہے۔اپنے بارے میں دوسروں کی آراء کا برا نہ منائیں کیونکہ اس سے مدمقابل کی اصلیت آپ تک کھل کر آ جاتی ہے۔(اُردوپوائنٹ اسٹرالوجی۔7جولائی،2020ء)
Read Weekly Aries Horoscope in Urdu
Read Monthly Aries Horoscope in Urdu
Read Aries Lucky Stones In Urdu
Videos of Aries Zodiac Sign
Watch More Aries Videos
Aries zodiac sign future predictions in Urdu
Aries is the fourth star of the zodiac. The Sun visits this sign each spring amid Aries season which falls from March 20 till April 19. Their behavior varies with a good day and a bad day. On a good day, they are Energetic, empowering, relentless, strong, committed, chivalrous, and caring. Whistle on an awful day, they are Proud, egotistical, indiscreet, bossy, obstinate, foolhardy, and even envious.
| | |
| --- | --- |
| Star Sign | Aries |
| Urdu Name | Burj Hamal برج حمل |
| Aries Dates | 20 March till 19 April |
| Symbol | The Ram |
| Component | Fire |
| Planet Component | Mars, the planet of war and energy |
| Mystery Wish | Wants to be at the top |
| Most Loved Things | Competitive amusements, new clothes, travel (in quick red autos), discussing, conveying everything that needs to be conveyed through staggering verbal and physical accomplishments |
| Most Hated Things | Sharing their toys, being overlooked, cramped spaces, losing, "no" |
| Quality | Cardinal |
How the Symbol "The Ram" reflects on Aries Personalities?
Ruled by the obstinate Ram, Aries energy can be difficult and stiff-necked. It makes us delve in our heels, hold fast and will not be pushed around. Affected by an Aries planetary travel, we may butt our very own allegorical Ram's horns against a similar snag until we separate it—frequently with the sheer power of will. Certain Aries energy encourages us to have confidence in ourselves and champion others. The pith of Aries energy appears as empowering, relentless, striking, dedicated, gallant and minding. In its shadow structure, Aries energy can make us prideful, egotistical, imprudent, bossy, difficult, neglectful and aggressive. This sign likes a test, however, be careful so as not to wind up narrow-minded or oppressive under Aries' impact.
When an Aries Person is in love:
Aries is exceptionally cherishing and aware of his partner's needs and desires. He is the most joyful to spoil his beloved with lavish motions, as it gives him a feeling of achievement. Thus, he himself requests and aches for consideration, commitment, and energy. Notwithstanding, the very need to respond in these very terms may make him feel lost, as he may truly neglect to understand that he should 'give back' in equivalent measure. The angel in Aries subtly requires a ton of pampering and longs that every one of his wants is satisfied at the principal occasion. Aries needs steady consolations in love (however, he, as a rule, is excessively self-absorbed and egotistical to acknowledge it!), and in their nonattendance, he may get furious or frightened. In spite of the fact that an Aries may seem to be overbearing at first, yet the exact opposite thing he wants is an agreeable partner. An upbeat and satisfied in love Aries can be incredibly liberal, bright and audacious. A dismissed in love Aries will yell, cry and have fits. While, an Aries who is troubled in love may build up an inclination to get exhausted with individuals too early; turn into an adulterer, or at any rate, traitorous to the present partner.
Career Determination of Aries:
The conceived pioneers, the strict and figurative tenderfoots of the Zodiac, Aries loathe losing, and accordingly, they more often than not 'win'! All things considered, that applies to every part of their lives. You won't lament having an Aries in your group, for with regards to their careers, they like to go all firearms blasting, if they like the zone/subject. They may not settle on a livelihood immediately, yet when they have chosen, they go hard and fast – all things considered, that is the main way they know. The genuine Fire component in them raises its head at whatever point the Aries are gone up against with a test, a difficulty or some genuine weight. They don't give this open door a chance to go, for this is an ideal opportunity to show their trademark bravery, quality, power, and preeminent vitality.
Aggressive and egotistic, Aries love playing games, gave these diversions are sans noxiousness and reasonable. Veritable individuals, they are regularly legit, and genuinely have faith in reasonable play. Burnable, red hot and glaring they might be, however, they never are rude and out of line. They like to take initiative principles, and gratitude to their planetary guidelines, forceful Mars, they make for solid, furious, savage though upright pioneers. Obviously, a large portion of them are awkward in subordinate jobs, and regardless of whether there, they like to take ventures head-on, regularly leaving a pioneering trail for their associates to pursue.
Aries Urdu Horoscope:
According to Aries star in Urdu people related to this sign are daring and spontaneous. Being impulsive, optimistic and energetic are the traits that related to Aries. Having an ability to accept change and being open mind are the traits associated with Burj Hamal. Aries daily star in Urdu shows that Being egoistic sometimes causes loss to Aries. Aries daily horoscope suggests the people of this star be down to earth even in the situation when they can conquer with ego. Read Daily Aries horoscope in Urdu only on UrduPoint.
Conclusively, People of Aries Zodiac are like…
Aries individuals will, in general, have a great deal of energy, which they apply to everything from handling supersized ventures to releasing their robust drives with a sweetheart. This certain sign is known to jump before looking, plunging into each new involvement with an energy that few others can assemble. As the zodiac's first sign, they want to be number-one and can be astonishing innovators and pioneers. These individuals are genuine firsts who motivate whatever is left of us. With the majority of their flame control and can-do demeanor, there's nothing an Aries can't (and won't) go up against. Now and again, Aries can be narrow-minded or excessively centered around themselves. It very well may be a "vulnerable side" for them, and companions of Aries may need to tenderly remind them every once in a while to share their toys. Aries are brought into the world with an intrinsic feeling of privilege, which encourages them to break biased based impediments yet can likewise be off-putting to individuals in outrageous dosages. This determined worker sign can seem to be grating or excessively forceful. In any case, Aries will never withdraw from a test and can be brave victors in trouble.