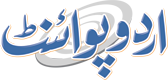 Love Calculator - Love Meter - Calculate Real Love Percentage
If you are curious about your love life, you can use our Love Calculator to get your love percentage. Enter your name and the name of your crush to instantly obtain compatibility results. So, calculate your love by our online Love Meter.
Love Meter Test True
Love has to be the most beautiful emotion in the whole wide world. It unites people and throws all the hate away. People love their partners and actively engage in activities to make them feel that they are on top of the world. But sometimes, people are curious whether their partner loves them back or not. They are dreaded by the idea if they are the only ones putting their love and energies into a relationship. You know, when they say that true love cannot be tested. But the internet age has proved them wrong. Now you can find many online Love Calculators to Calculate Real Love of your partner. A Love Calculator is an effective way to get an impression of what the chances are on a relationship between two people.
In old times, people used to consult astrologers and palmist for queries like that. They were far and few and finding them was a real struggle. They would take your information and would take quite a while to interpret your mutual love. That's when love calculator online is the best tool for you. It presents you love percentage in a fraction of seconds. Numbers are the most valid and believable form, so the abstract concept of love is easily translated into figures and presented right at your screens!
Date of birth is also an important predictor of mutual love percentage. You can also find love percentage calculator by date of birth. If you want to know how to calculate love percentage on paper, we can also help you with that. You can calculate it by the popular FLAMES method. Write your name and partner name on piece of paper.From both names, remove common letters.Count remaining letters (Let's say it N).Delete the N'th letter from word FLAMES. Delete letters, until you are left with one letter.
Love Calculator By Name
UrduPoint also decided to jump on the bandwagon and presents you its love meter online to find out your love compatibility. Love meter is true test of the love between you and your partner. So, no matters if you have a spouse, crush, girlfriend or boyfriend, you just need to enter your name and the name of your partner in the designated spaces and instantly press Calculate. You would be presented with love percentage of both the names in our love calculator by name.
In the side section, you would find Recent Love Results. They comprise of the love calculator popular name searches with their respective love percentages. You can even click on them if you are curious about any pair of names. So, what are you waiting for? Enter your name and the name of your crush to instantly obtain your love percentage by our authentic Love Calculator!