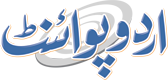 Find Out Gemstone And Lucky Stone Information In Urdu
No matter what your zodiac sign is, you can get detailed information about your gemstone in Urdu. You can instantly find out your lucky stone or birthstone and study it in detail. So, scroll down to find out your Muwafiq Pathar in Urdu.
آپ کے برج کے لحاظ سے آپ کے موافق پتھر
Gemstones: Everyone likes to wear jewelry. People are crazy about precious jewelry. Gemstones makes jewelry and rings even more precious. Some people are fond of wearing expensive gemstones but half of them don't know that gemstone can affect personality of a person wearing the stone. A lot of knowledge as per star signs and zodiac signs and study base the fact that lucky stone does exits and it does affect one's personality. Most of people doesn't know the importance of gem rocks. There is a bundle of gemstone knowledge. If a gemstone is suitable for one personality it might cause any other in a bad way. So before choosing birthstone a person should have complete knowledge about it. Urdu Point gives its readers a great opportunity to know about their lucky stone. Urdu Point narrates that which zodiac stone to wear. It also tells that which astrology stone is not suitable for a person's personality. Urdu Point tells which muwafiq pathar or Mubarak Pathar Waa Nagina will bring good lucks in a person's life. It also refrain some people to use some planetary rock as it might cause bad luck to them. There is a whole gemstone list suitable for a specific personality. Every person has a specific birth stone on the base of their date of birth. Urdu point tells lucky stone for zodiac sign. Specification of a birthstone may also base on some other factors of personality. Urdu Point gives complete detail of suitable gemstone for certain personalities. There a lot of benefits of wearing gemstone and Urdu point gives a bundle of authentic information about gemstone powers. Urdu Point give its readers an opportunity to read about birth stones by date of birth. Urdu Point gives a lot of information about precious stones names in Urdu. As gemstones have this much importance in one's life, so everyone should know their gemstone names and gemstone meanings. Urdu Point gives the details of gemstones by month. There should not be any language barrier while conveying a message. That is why Urdu Point gives gemstone names in Urdu language. It gives bulk of information about precious stone names in Urdu. There is a great relationship between stars and stones in Urdu, this site gives complete information of their relation. It suggests birthstones by date of birth. Urdu Point makes it easier for its readers to know about lucky stone by date of birth and Find Your Lucky Number.
Get your lucky number, lucky day and lucky date as per your star sign and zodiac sign. Gem Stone according to Astrology, numerology and stars movements. Read your daily horoscope in Urdu and get information about your stars. Stones for Capricorn, Aquarius, Pisces, Aries, Taurus, Gemini, Cancer, Leo, Virgo, Libra, Scorpio, Sagittarius. Stones like Alexandrite, Amethyst, Aquamarine, Citrine, Diamond, Emerald, Fancy Diamonds, Garnet, neelam, feroza, yaqoot, Lapis Lazuli, Agate, Moonstone, Morganite, Opal, Paraiba, Pearls, Peridot, Rubellite, Ruby, Coral, Sapphire, Spinel, Tanzanite, zamurd, pukhraj, Topaz, moti, Tourmaline, Turquoise, Zircon information in Urdu
Our users from USA, Canada, Australia, UK, United States, United Kingdom, Saudi Arabia, United Arab Emirates, Bahrain, Qatar, Oman, Kuwait, Pakistan, India, Iran, Europe, Malaysia, Indonesia, Turkey, Singapore and rest of Asia come to our site to find more information about their lukcy number for lucky lottery number, winning number for jackpot, prize bond number, raffle number, quiz, and prizebond number.
Our Recommendations about Birth Stones & Gem Stones
Capricorn Gemstone Lucky Stone and Birthstones information in Urdu
Aquarius Gemstone Lucky Stone and Birthstones information in Urdu
Pisces Gemstone Lucky Stone and Birthstones information in Urdu
Aries Gemstone Lucky Stone and Birthstones information in Urdu
Taurus Gemstone Lucky Stone and Birthstones information in Urdu
Gemini Gemstone Lucky Stone and Birthstones information in Urdu
Cancer Gemstone Lucky Stone and Birthstones information in Urdu
Leo Gemstone Lucky Stone and Birthstones information in Urdu
Virgo Gemstone Lucky Stone and Birthstones information in Urdu
Libra Gemstone Lucky Stone and Birthstones information in Urdu
Scorpio Gemstone Lucky Stone and Birthstones information in Urdu
Sagittarius Gemstone Lucky Stone and Birthstones information in Urdu