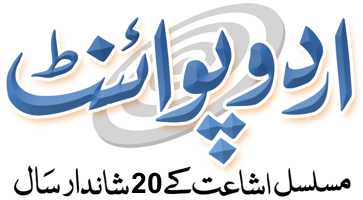 Today Sagittarius Horoscope in Urdu
Sagittarius Love Horoscope, Future Sagittarius Horoscope by Zodiac Sign & Astrology
برج قوس آج کا دن کیسا گزرے گا
آج آپ اپنے بہت سے ایسے منصوبوں کا آغاز کرنے کی کوشش کریں گے جن کے لئے بہت سے دلیرانہ فیصلوں اور عزم و ہمت کی ضرورت ہوتی ہے اور آج یقیناً ایسا ہی ہے لیکن آپ کو بہت سی نادیدہ رکاوٹوں کا سامنا بھی کرنا ہوگا۔آج آپ کو اپنے بارے میں کچھ جاننے اور سمجھنے کے علاوہ حقیقت پسندانہ رویہ اختیار کرنا بھی بہت ضروری ہوگا جبکہ آپ کو پرسکون رہنے اور اپنی ہیجانی کیفیات پر قابو پانا بھی لازم ہوگا۔آپ اپنے مستقبل سے متعلقہ منصوبے بروئے کار لا سکیں گے لیکن آپ کو ہر حال میں پرسکون رہنا ہوگا۔اپنے حلقہ احباب میں شامل کسی بزرگ یا تجربہ کار خاتون کی باتوں کو نظر انداز نہ کریں اور ان پر عمل کرنے کی کوشش کریں۔(اُردوپوائنٹ اسٹرالوجی۔5جولائی،2020ء)
Read Weekly Sagittarius Horoscope in Urdu
Read Monthly Sagittarius Horoscope in Urdu
Read Sagittarius Lucky Stones In Urdu
Videos of sagittarius Zodiac Sign
Watch More sagittarius Videos
Future Prediction of Zodiac Sagittarius in Urdu
Sagittarius is the twelfth and the last star of all zodiacs, which begins its tenure pre-winter each year amid Sagittarius season- which falls from November 22 till December 21. On a great day, this sign is Honest, impartial, motivating, hopeful, energetic, empowering, and super committed. While on a bad day, Sagittarius people become argumentative, careless, and pompous.
| | |
| --- | --- |
| Star Sign | Sagittarius |
| Urdu Name | Burj Qous برج قوس |
| Sagittarius Dates | 22 November till 21 December |
| Symbol | Centaur |
| Component | Fire |
| Planet Component | Jupiter — the planet of fortunes and development |
| Mystery Wish | To make the standards |
| Most Loved Things | Dares, being a tease, pets, popular music, global travel, giggling, karaoke, books, motivational stories |
| Most Hated Things | Prejudice, schedules, rules, being exhausted, considering things excessively important, the words "you can't" |
| Quality | Mutable |
"The Archer" —symbolizes the life of a Sagittarius:
Controlled by the straight-shooting Archer, Sagittarius life shows through edification, travel, and truth-chasing. Inquisitive Sagittarius makes us yearning to grow and get the hang of, sending us on experiences to decide the significance of presence. Philosophical Sagittarius rules higher learning and college settings. It motivates glimmering symposiums and dialogs on the more profound parts of life. Fretful, globetrotting Sagittarius loves nature. Under its impact, you may camp under the stars or play urban pioneer in a clamoring new city. While eager Sagittarius causes us to go out on a limb and enormous conviction based moves, we can take on more than we could possibly deal with. Under this current sign's impact, we have to know our cutoff points. Otherwise, we can get amped up for starting new undertakings, however, neglect to finish. What's most splendid about Sagittarius, however, is its tireless hunger for experience.
Sagittarians the Rulers of Jupiter:
Sagittarius is administered by extensive Jupiter, the biggest planet in our nearby planetary group. Thus, this sign can be "overwhelming." Jupiter is one of the gas monsters, and to be sure, careless Sagittarius vitality can appear to be loaded with sight-seeing on occasion. Jumping without looking is a Sagittarius propensity. Fortunately, blessed Jupiter encourages us to arrive on our feet. In any case, it's not without a couple of knocks and wounds (otherwise called "life exercises" in the Book of Sag). Jupiter was the most generally adored god in antiquated Roman occasions, frequently alluded to as Jupiter Optimus Maximus (truly meaning "all great" and "all incredible"). As anyone might expect, he was the biggest sanctuary in Rome. Sagittarius wants the greatest and best, now and again to the point of abundance and liberality. Truth be told, Jupiter was the mythic divine force of the dining experience. Individuals with Sagittarius in their outlines may rapidly grow in size. Gratification and debauchery unbounded can make Sagittarius vitality a lot of something worth being thankful for.
Love Life of Sagittarians:
In love, Sagittarius is brimming with logical inconsistencies. Symbolized by the centaur, the legendary half-horse/half-human, you're administered by both creature senses and edified reasoning. Sagittarius rules ethics, astuteness, advanced education… alongside the hips and thighs. Despite the fact that you're continually taking a stab at celestial motivation, you have a genuine desire forever's "natural joys." No big surprise you're regularly torn in two ways!
You're the zodiac's free soul, a genuine voyager who's agreeable out and about. Despite the fact that you detest feeling secured, you likewise desire a perfect partner to encounter the world with. You have a tremendous craving forever, and your partners must share that quality. Discovering somebody who can stay aware of your perpetual mission for experience and development is no simple undertaking. Therefore, numerous Sagittarians can be single for significant lots of time. When you really ARE seeing someone, they will, in general, be all consuming– at any rate, at first.'
Sagittarius People in their Professional Lives:
The incredible travelers, the general population brought into the world under the Sign Sagittarius are curious and genial. They have a hankering for meeting individuals, collaborating with them and spreading their systems. These jaunty people esteem great work and individual connections. Actually, you could regularly observe them welcoming their partners with a wide smile on their way to their work-stations. The best part is this falls into place without a hitch for them and isn't an affectation. They likewise spread delight and chuckling wherever they go. They can experience issues handling minute subtleties, and henceforth, occupations that expect them to screen each little detail with full center may not be their concept of perfect employment. All things considered, they are ordinarily truly adept at making sense of what the arrangement of activity ought to be so as to accomplish the objectives.
Everything about the Sagittarius People!
Send in the jokesters! Clever Sagittarians can be probably the most amusing and most engaging individuals you'll meet. They have a present for seeing the ridiculousness of human instinct and transforming it into comic material. However, Sagittarians can likewise be savvy and philosophical, uncovering points of view you may not otherwise observe. This sign is governed by the Centaur, a half-human, half-horse legendary animal. From the abdomen up, these learning searchers are going after the most elevated truth. Starting from the waist… it's everything creature impulse and eager hooves. (It is difficult being the leader of morals and the hips and thighs!) Busy Sagittarians have a million companions, activities and irons in the flame. Therefore, they may not be the most solid everyday partners. However, on the off chance that you have a five-alert emergency, they'll surge in for an epic spare, regardless of whether you haven't seen them in years. Time and separation are superfluous to this sign—they have companions in each port, and on the off chance that they interface with you, that is the only thing that is important. Self-awareness falls under the Sagittarius space. They're generally in the mood for meeting in a remote, taking an excursion or going along with you for an end of the week workshop. Falling for a Sag? Continue at your own hazard. While they can be profoundly faithful and monogamous, these voyagers should initially sow their oats. Sagittarius is known as the "lone wolf" sign. These regular daring people love to take on dares and are improper teases to boot. You may discover them sorting out an ability appear, shaking the karaoke mic, remaining in an airplane terminal line, distributing a tell-all blog, or splitting indecent jokes amidst a gathering.
Sagittarius Sign in Urdu:
Sagittarius astrology birth chart in Urdu shows that people related to this star are open-minded and have a philosophical taste. Being curious and energetic is one of the prominent attributes of Sagittarius zodiac sign in Urdu. According to Sagittarius astrology, people related to this star are the biggest traveler among all zodiac signs, a Sagittarian has a greater sense of self and their existence. Being free and travel lover are a very prominent trait of Burj Qous in Urdu. Read Daily Sagittarius Urdu horoscope only on UrduPoint.