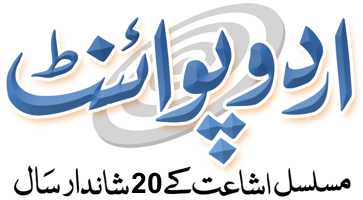 Today Cancer Horoscope in Urdu
Cancer Love Horoscope, Future Cancer Horoscope by Zodiac Sign & Astrology
برج سرطان آج کا دن کیسا گزرے گا
آج آپ کو سب سے پہلے یہ فیصلہ کرنا ہے کہ آپ اپنی تخلیقی صلاحیتوں کو بروئے کار لاکر آگے بڑہنے اوراپنی موجودہ مالی مشکلات سے نجات کیلئے عملی اقدامات کا منصوبہ بنا کر یا مضبوط ارادہ کرکے آگے بڑھتے ہیں یا اپنا طے شدہ راستہ بدل لیتے ہیں؟اس کے علاوہ اپنی زہنی الجھنوں پر قابو پانے کے علاوہ اپنے قریبی رشتہ داروں کے درمیان پیدا ہونے والیغلط فہمیوں کو سلجھانے کی کوشش کریں کیونکہ آپ کی کوشش سے ہی سارے معاملات سلجھ سکتے ہیں۔اگر آپ اپنے گھر والوں کے ساتھ وقت گزارنے کا پروگرام ترتیب دے رہے ہیں تو بن بلائے مہمانوں کی وجہ سے اس میں ترمیم کرنی ضروری ہو جائے گی ورنہ آپ کا موڈ بھی خراب ہو سکتا ہے۔(اُردوپوائنٹ اسٹرالوجی۔3جولائی،2020ء)
Read Weekly Cancer Horoscope in Urdu
Read Monthly Cancer Horoscope in Urdu
Read Cancer Lucky Stones In Urdu
Videos of Cancer Zodiac Sign
Watch More Cancer Videos
Future Predictions of Cancer Zodiac in Urdu
Cancer is the seventh of the 12 signs of the zodiac, which starts its cycle toward the start of summer amid Cancer season - which falls from 21 June till 22 July. In a few words, Cancer people are Nurturing, Sensitive, Emotional, and Moody, Love their Home, Family, Children, and Femininity.
| | |
| --- | --- |
| Star Sign | Cancer |
| Urdu Name | Burj Sartaan برج سرطان |
| Cancer Dates | 21 June till 22 July |
| Symbol | The Crab |
| Component | Water |
| Planet Component | Moon- Celestial Objects |
| Mystery Wish | To take good care of loved ones |
| Most Loved Things | Gourmet dinners, intramural games, facilitating gatherings, working with children, exhibition halls and workmanship displays |
| Most Hated Things | Tacky clothes, solidified suppers, open talking, being hurried, paying the maximum |
| Quality | Cardinal |
Cancer People with "The Crab" Traits:
The zodiac sign Cancer is symbolized by the Crab, with its impervious external shell and defenseless underside. Similarly, as the Crab paw grasps, Cancer vitality makes us stick to solaces—from employer stability to beloved relatives and pets. The Crab likewise conveys its home on its back, and Cancer is tied in with setting up a comfortable and safe space wherever it goes. Change can compromise this security-chasing sign, which tries to plant profound roots. Affected by a Cancer planetary travel, we feel wistful and nostalgic. These are times for sustaining ourselves and our loved ones. The embodiment of Cancer vitality is delicate, local, ladylike, maternal, merciful, caretaking, sentimental, and inventive. Negative Cancer vibes can be gossipy, cliquey, disconnected, latent forceful, extremely touchy, and excessively focused. Under the Cancer impact, feelings and instinct overrule their rationale and mind. Cancer controls the stomach and truly encourages us to "run with our gut." Cancer vitality is a definitive Chicken Soup for the Soul, and once you've tasted from the Crab's consommé, you feel soothed and sustained. Be that as it may, we may play it excessively protected or feel smothered by a lot of Cancer vitality, which can veer into indulging and codependence.
Cancerians are ruling over the Moon:
The moon is the nearest divine body to our Earth—and the one that influences our states of mind the most. The moon controls the "inward" self, stirring our most profound soul wants and enthusiastic yearnings. In old Greek folklore, Serene filled in as the goddess of the moon, driving her steed drove chariot during that time sky. In spite of the fact that there are different lunar gods, every one of them is portrayed as ladylike in nature.
Cancerians- Ruler of the Hearts:
Cancer is the sign of family and youngsters, leader of the heart and every one of its issues, which you consider rather important. While your companions are playing the field or requesting their first legitimate mixed drinks, you're occupied with picking names for your future kids or rationally beautifying their nurseries. Crabs hang with a tight friend network, and you may discover your mate inside yours. Since you just trust your internal gang, your buddies may go about as a sentimental referral administration. A shut-in on a basic level, you simply need to comfortable up on the lounge chair with your mate — in spite of the fact that you love to be taken out, princess style. You're very instinctive yet similarly surly, so your partner needs to regard your feelings.
Professional lives of Cancer:
Security is Cancer's main career objective, and you need a vocation where you feel safe and at home. You settle directly into your career with a similar soul that you use to make a warm family unit. You'll comfortable up your workspace with individual contacts, similar to a treat bowl, crazy fine art or a comfortable cushion.
As the leader of the zodiac's fourth place of home, family, and friendliness, Cancers do well working in the inn, eatery and childcare ventures. No doubt about it "mother" sign, and you'll sustain everybody who crosses your way. That doesn't mean you're destined to be Mother Earth professionally, however. You're simply exceedingly touchy, and you'll convey that instinctive touch to everything, whether you work in human expressions or at a strict corporate activity (the two segments where Cancers flourish).
Nature of Cancer Zodiac:
Cancer individuals are homebodies on the most fundamental level, regardless of whether they're out on the town in the working scene or the ruler honey bees of their social lives. They love coming back to a space that they can call their own. Home and profound bonds, particularly female ones, keep them feeling safe. Numerous Cancers are enthusiastic foodies who love to cook and obviously, eat! Numerous Crabs love to have their own home gatherings for a customary group. Imaginative Cancers are definitive culture vultures, dependably upon the most recent Michelin-starred eatery, new band or raved-about autonomous film. Extraordinary with children and pets, Cancers make brilliant guardians and overseers. Need a little TLC? Approach Cancer, who are always prepared with a sympathetic ear and a comfort in times of dire need.
Cancer Star in Urdu:
Cancer today star in Urdu people related to this star is very instinctive and sentimental. Being emotive and sensitive are personality traits related to Cancer. Being caring about small matters of family and home is a very prominent trait of Cancer Zodiac sign. According to Cancer daily horoscope in Urdu people bearing this sign are very sympathetic and get easily attached to people around them. Cancer daily zodiac sign shows that people related to this sign are highly imaginative, loyal and persuasive. Liking art and home-based activities are a very common trait of Burj Sartan. Cancer daily horoscope in Urdu utter that people related to this sign are moody and sometimes get insecure so easily. Read Daily Cancer Horoscope in Urdu only on UrduPoint.